Which Pakistani players have played in IPL?
By Kaif - March 14, 2022 - Last updated on Mar 14, 2022 12:40 PM
Currently, Pakistan cricketers are not part of IPL tournaments. However, there was a time when they played in the Indian Premier League.
IPL 2008
Currently, Pakistan cricketers are not part of IPL tournaments. However, there was a time when they played in the Indian Premier League. In the inaugural edition of the Indian Premier League in 2008, many Pakistan players played for different franchises. However, after the Mumbai terror attacks in 2008, relations between India and Pakistan deteriorated and India shut down cricket with Pakistan.
Also Read: IPL 2022 Schedule, Team, Venue, Time Table, Points Table, Ranking & Dream 11 Winning Prediction
The Mumbai terror attacks in 2008 were carried out by a Pakistan-based terrorist organization. However, the Pakistan government did not take necessary actions against the culprits. This resulted in many political parties voicing against the participation of Pakistani players in Indian Premier League.
Umar Gul (Kolkata Knight Riders)
Another Pakistani recruit for Kolkata. Umar Gul has been amongst the best bowlers in T20 cricket. Had fitness issues not marred his progress, he could have been a bigger figure in the game. He played a few games for Kolkata in the IPL 2008 and signed off in style by winning them the last league game against Kings XI Punjab. He took four wickets and then hit a quickfire 24 in the slog overs to help them chase down 175.
Younis Khan (Rajasthan Royals)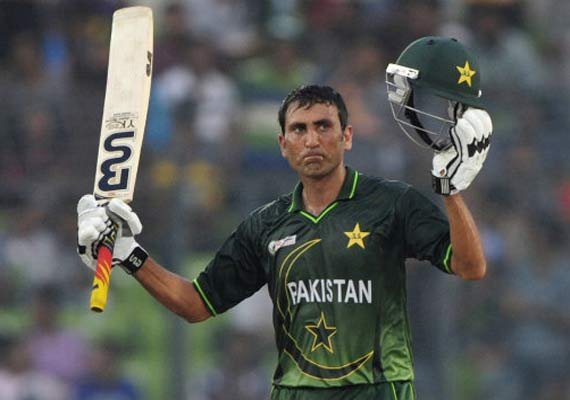 The great Pakistan batsman was picked by Rajasthan but spent the whole season on the bench apart from one game when they decided to rest a few frontline players. Younis isn't renowned for his batting in T20 cricket but led Pakistan to the ICC World T20 title a year later.
Also Read: IPL 2022: how do the ipl players get paid
Kamran Akmal (Rajasthan Royals)
Kamran Akmal was an important part of the Rajasthan Royals. Back then, his wicketkeeping was still reliable and was one of Rajasthan's main internationals. He only got a chance when some other international was unavailable but played in the final.
Misbah-ul-Haq (Royal Challengers Bangalore)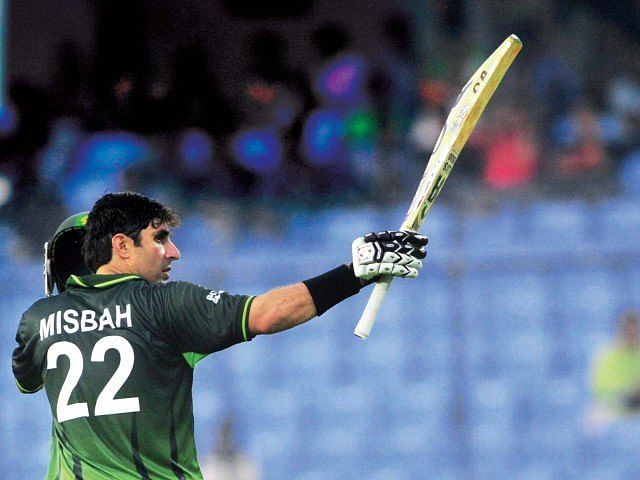 Misbah-ul-Haq isn't known for his hitting ability, but those who have followed his game know that he can turn it on quite well. The fact that he shares the record for the fastest Test ton with Viv Richards is proof of that. In 2008, Royal Challengers Bangalore picked Misbah after his remarkable feats in the ICC World T20 2007. He had a forgettable time in the IPL though, getting hit-wicket in one of the games.
Mohammad Asif (Delhi Daredevils)
Asif's off-field issues have often taken precedence over his feats on the field. However, that doesn't take away the fact that he was a magnificent bowler. In the Delhi unit, he formed a good nagging partnership with McGrath for the new ball. This stint too ended in controversy as he was found guilty of doping.
Salman Butt (Kolkata Knight Riders)
Salman Butt was picked by the Kolkata Knight Riders for the first season of the IPL. He got his chance when Ricky Ponting, Chris Gayle and Brendon McCullum left for national duty. In Butt and Ganguly at the top, Kolkata probably had the most attractive pair of openers that season.
Also Read: IPL 2022: Free giveaway of Rs 3,00,000.00 in this IPL for our users
Mohammad Hafeez (Kolkata Knight Riders)
Mohammad Hafeez is an asset to any T20 side and has shown that by being a part of numerous T20 leagues around the world. Kolkata had picked him for his ability to bat at the top and bowl crucial off-spinners. At the time, he had just lost his spot in the Pakistan team and had he continued in the IPL, he may have reclaimed it earlier.
Shoaib Malik (Delhi Daredevils)
Shoaib Malik was the Pakistan captain at the time of his selection in the IPL. However, he could not find a permanent spot in the Delhi side as they had a strong battery of overseas players. With Tillakaratne Dilshan, AB de Villiers, Daniel Vettori, Glenn McGrath, and Mohammed Asif in the ranks, Malik was pushed into the background.
Shoaib Akhtar (Kolkata Knight Riders)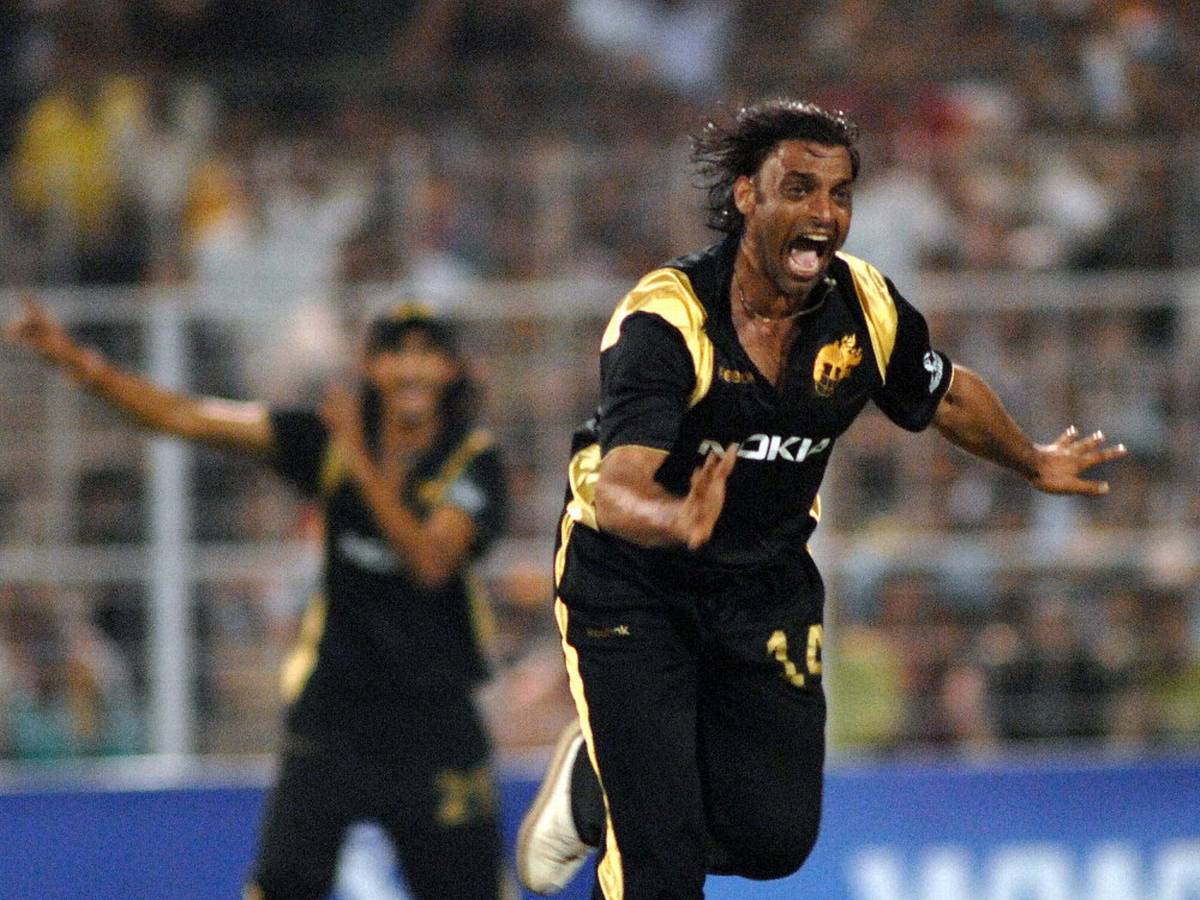 Shoaib Akhtar only had a 3-match stint with Kolkata Knight Riders (KKR) but he made a memorable impact right on his debut. The right-arm pacer bowled a magical spell of 3-0-11-4 in his maiden outing against Delhi Daredevils and dismissed the likes of Virender Sehwag, Gautam Gambhir, AB de Villiers and Manoj Tiwary.
He only managed 1 wicket in the next 2 matches but his IPL debut is still considered to be one of the best. KKR had a forgettable season and finished at the 6th spot.
Sohail Tanvir (Rajasthan Royals)
Sohail Tanvirs performance in the inaugural IPL season sees him making the list. With 22 wickets from 11 matches, the left-arm pacer won the Purple Cap in the first-ever IPL season.
Tanvir also delivered a magical spell of 6/14 against Chennai Super Kings. He kept the record of bowling the best-ever bowling spell for 11 years. It was broken by Mumbai Indians Alzarri Joseph on his debut in 2019. Tanvir had a memorable end to his IPL career as he hit the title-winning run for RR in the final.
Shahid Afridi (Deccan Chargers)
The Pakistan legend was bought by Deccan Chargers (DC) for the first season of the Indian Premier League (IPL). The T20 league sort of marked Afridis journey as a T20 globetrotter as there werent many leagues back then. Afridi would play a number of leagues in the years to come and continues to take part in foreign tournaments.
Afridi scored 81 runs and scalped 9 wickets in 10 matches. DC had a forgettable season as they only managed 2 wins from 14 matches and finished at the last spot in the points table.
Also Read: IPL Cup Winners List 2008 to 2021
---