Match Previews:
Milwaukee Bucks will lock horns against Boston Celtics in NBA 2021-22 on Sunday, 08 May 2022 at 01:00 AM IST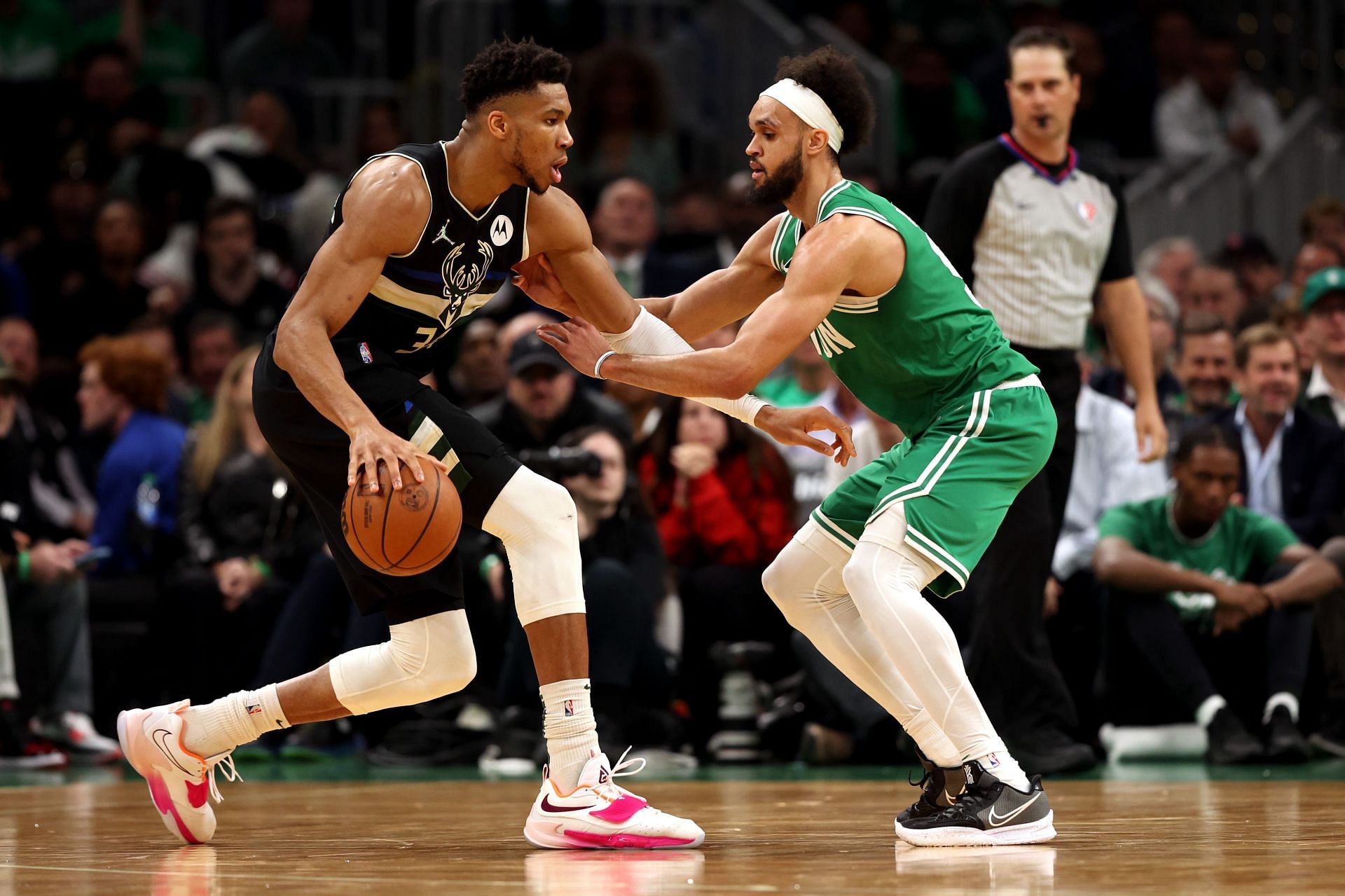 The former scored 29, while the latter added 30 on the night for the Celtics. Grant Williams continued his terrific playoff campaign with yet another staggering performance.
He racked up 21 points off the bench and also put up a clinical defensive performance to help the team from Boston to a vital win.
Giannis Antetokounmpo managed to score 28 points, but he was not at his most efficient as he shot only 11-27 from the field.
Jrue Holiday added 19 points, but even he was not able to break down the Celtic defense with ease. With the series tied at 1-1, it will be interesting to see who emerges on top in this pivotal Game 3.
Boston Celtics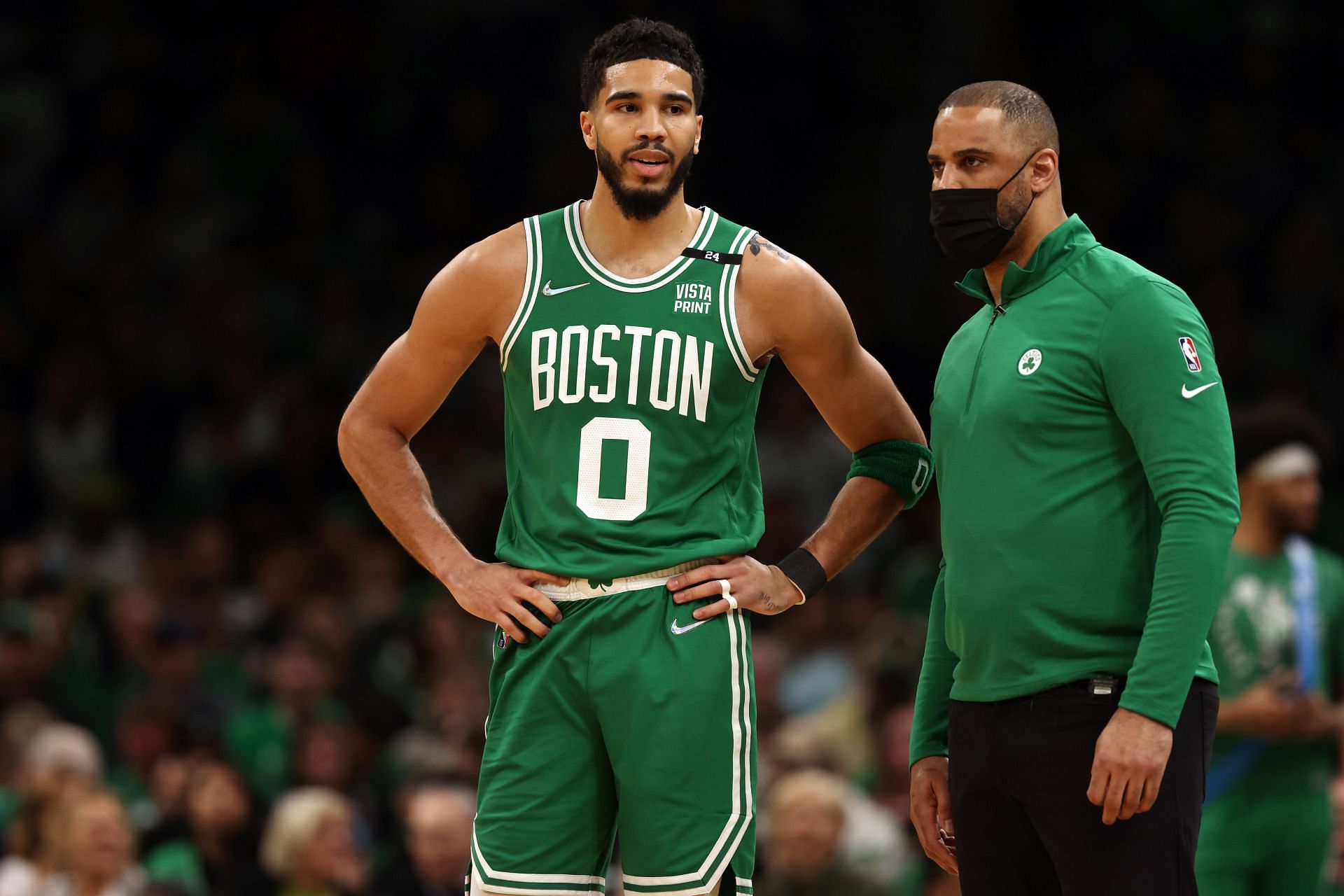 The Boston Celtics have been one of the best stories of the 2021-22 NBA season. After struggling to find consistency until December, the 17-time world champions re-grouped and have been a tough side to beat since.
Their defense has given trouble to some of the biggest stars in the game and they are looking to do the same against the Bucks.
Giannis Antetokounmpo has so far managed to average 26 PPG, 11.0 RPG and 9.5 APG in the two games played.
However, he is shooting at 38.5% from the field, which is considerably low considering that he shot 55.3% in the regular season.
Going with their defense, the Celtics also have two offensive stars in Jayson Tatum and Jaylen Brown. The duo have been impressive and if they are to win the series, both will have to continue displaying top-notch performances.
Milwaukee Bucks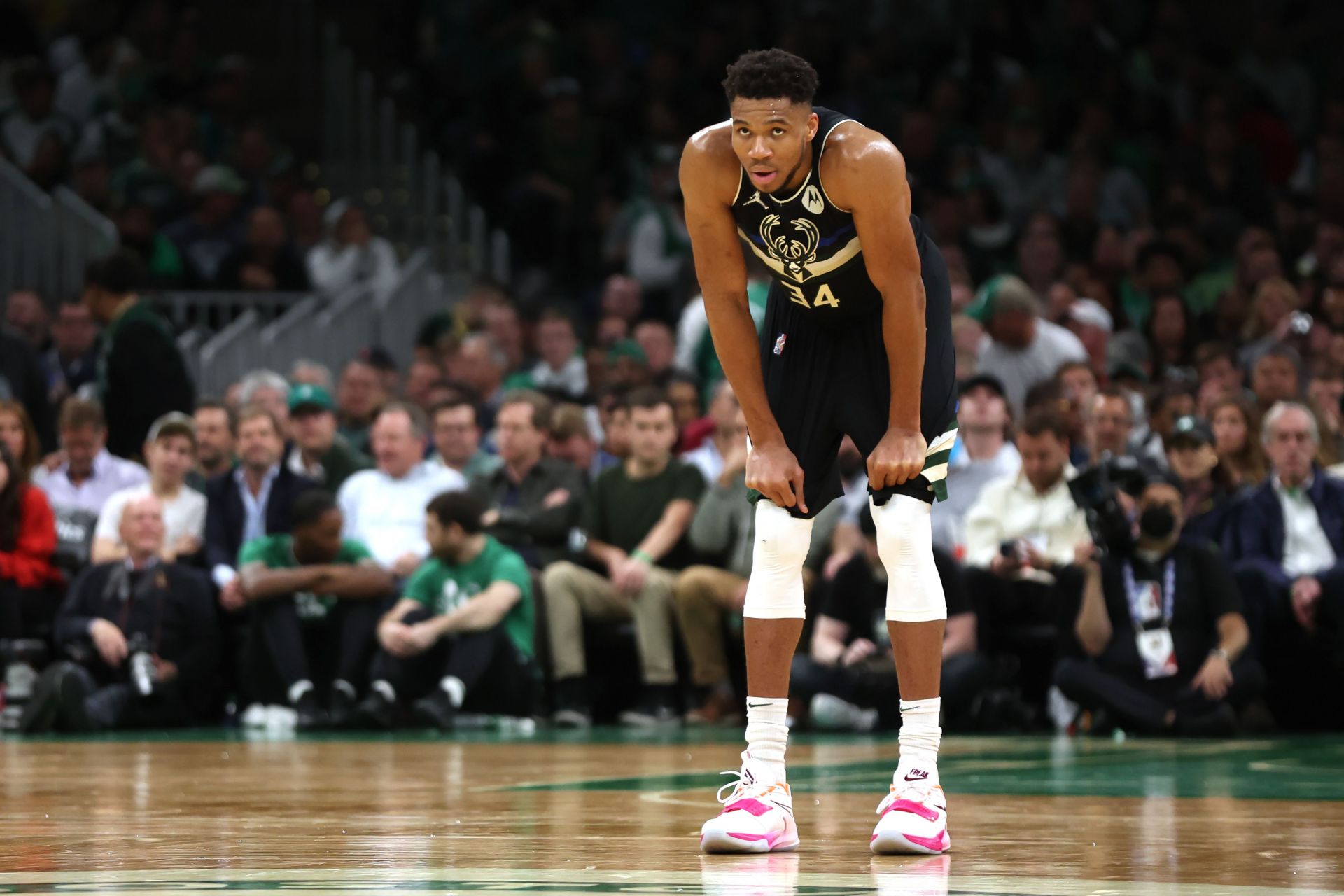 After suffering a disappointing defeat in Game 2, the Bucks will be looking for some positives in this Game 3 being played at home. They have been in such tough situations many times over the years and have always managed to play their way out of it.
Despite missing out on a key player like Khris Middleton, the Bucks have kept things running. The likes of Jrue Holiday, Bobby Portis and Brook Lopez have done a great job and with their continuous efforts, the Bucks can certainly give the Celtics a tough fight.
Going into Game 3, the Bucks have home advantage which will prove to be crucial for them. The Celtics will come hard at the Bucks, but the defending champions are certainly prepared for the challenge as they now know what the Celtics are capable of.
Giannis Antetokounmpo will be looking to put in a dominant performance and help the Bucks take a 2-1 lead at home.
Fantasy Tips
Milwaukee Bucks team has the upper hand over Boston Celtics team. So try to pick more players from Milwaukee Bucks
Small League Must Picks:
MIL:
Giannis Antetokounmpo [3180 points], Jrue Holiday [2085 points]
BOS:
Jayson Tatum [2191 points], Jaylen Brown [1520 points]
Grand League Risky Picks:
MIL:
Wesley Matthews [450 points], Brook Lopez [457 points]
BOS:
Nik Stauskas [8 points], Daniel Theis [442 points]
Milwaukee Bucks Key Players:
Pat Connaughton
Bobby Portis
Khris Middleton
Jrue Holiday
Giannis Antetokounmpo
Boston Celtics Key Players:
Derrick White
Robert Williams
Marcus Smart
Jaylen Brown
Jayson Tatum
Best Choice for Captain and Vice-Captain:
Robert Williams
Marcus Smart
Bobby Portis
Jrue Holiday
Jayson Tatum
Giannis Antetokounmpo
Injury/unavailable
Milwaukee Bucks NBA Team Injuries:
There are no injury updates as of now.
Boston Celtics NBA Team Injuries:
There are no injury updates as of now.
Squads
Milwaukee Bucks Squad:
Jrue Holiday, Pat Connaughton, Grayson Allen, Khris Middleton, Wesley Matthews, Giannis Antetokounmpo, Bobby Portis, Brook Lopez, Serge Ibaka, George Hill, Rayjon Tucker, Jevon Carter, Luca Vildoza, Lindell Wigginton, Thanasis Antetokounmpo, Jordan Nwora, Sandro Mamukelashvili
Boston Celtics Squad:
Derrick White, Marcus Smart, Nik Stauskas, Jaylen Brown, Grant Williams, Jayson Tatum, Robert Williams, Daniel Theis, Malik Fitts, Juwan Morgan, Luke Kornet, Brodric Thomas, Payton Pritchard, Aaron Nesmith, Sam Hauser, Matt Ryan, Al Horford
MIL vs BOS Dream11 Experts Team
Dream11 SL Team
This Page Contains
MIL vs BOS match prediction
,
BOS vs MIL match prediction
,
Milwaukee Bucks vs Boston Celtics match prediction
,
MIL vs BOS dream11 match prediction
,
MIL vs BOS fantsy prediction
,
MIL vs BOS fantasy tips
,
NBA 2021-22 League match prediction
,
NBA 2021-22 League dream11 prediction
,
NBA 2021-22 series
,
MIL vs BOS dream11 Tips and Trics
,
MIL vs BOS Dream11 Winning team
,
MIL vs BOS dream11 grand league winning team
,
MIL vs BOS dream11 small league winning team
,
MIL vs BOS dream11 SL team
,
MIL vs BOS dream11 GL team
,
MIL vs BOS todays Dream11 Winning Team
,
MIL vs BOS match updates
,
MIL Squads
,
BOS Squads
,
Milwaukee Bucks Squads
,
Boston Celtics Squads
,
MIL vs BOS probable playing 11
,
MIL vs BOS confirm playing 11
,
MIL vs BOS match previews
,
MIL team updates
,
BOS team updates
,
Milwaukee Bucks team updates
,
Boston Celtics team updates
,
MIL vs BOS top picks
,
MIL vs BOS Captain and Vice-Captain Choices
,
MIL vs BOS Dream11 Experts Team
,
MIL vs BOS Telegram channel
,
NBA Telegram channel
,
MIL vs BOS Today match prediction
,
Dream11 today match prediction
,
Today NBA match prediction
,
MIL vs BOS live updates
,
2022-05-08 01:00:00 NBA matches
,
All matches on Sunday
,
List of NBA matches on Sunday 8th May 2022
,