Match Previews:
NBA 2021-22 will see Dallas Wings facing off against Phoenix Suns on Saturday, 07 May 2022 at 07:00 AM IST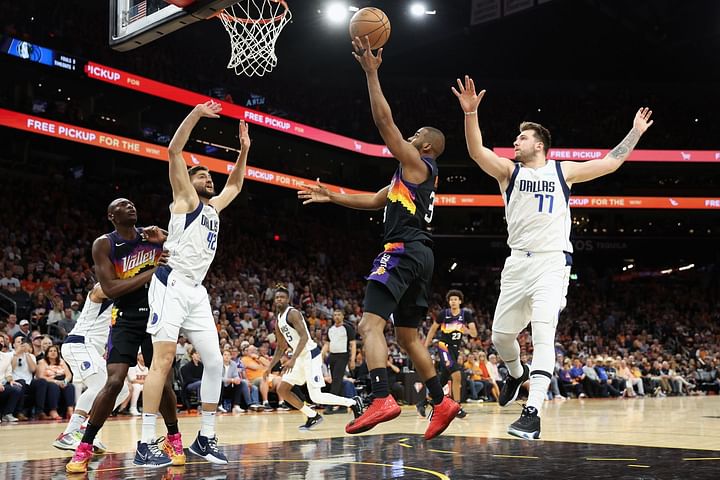 The Suns blew out the Mavericks 129-109 in Game 2, with Chris Paul and Devin Booker combining for 58 points of the team's total. Barring Deandre Ayton, who scored nine points, all other starters scored in double-digits to help the Suns get ahead 2-0 in the series.
The Mavericks are struggling to find consistent scoring on the roster from anyone who isn't named Luka Doncic. He has scored a total of 80 points in the first two games, with Maxi Kleber being their second-highest contributor, averaging just 14 points per game.
The Phoenix Suns have looked like the better team in the series so far, with players who can contribute in multiple areas of the game. However, with the Mavericks playing at home over the next two games, Phoenix will face a stiffer challenge. Dallas, meanwhile, needs someone apart from Doncic to ignite the crowd with a strong performance.
Phoenix Suns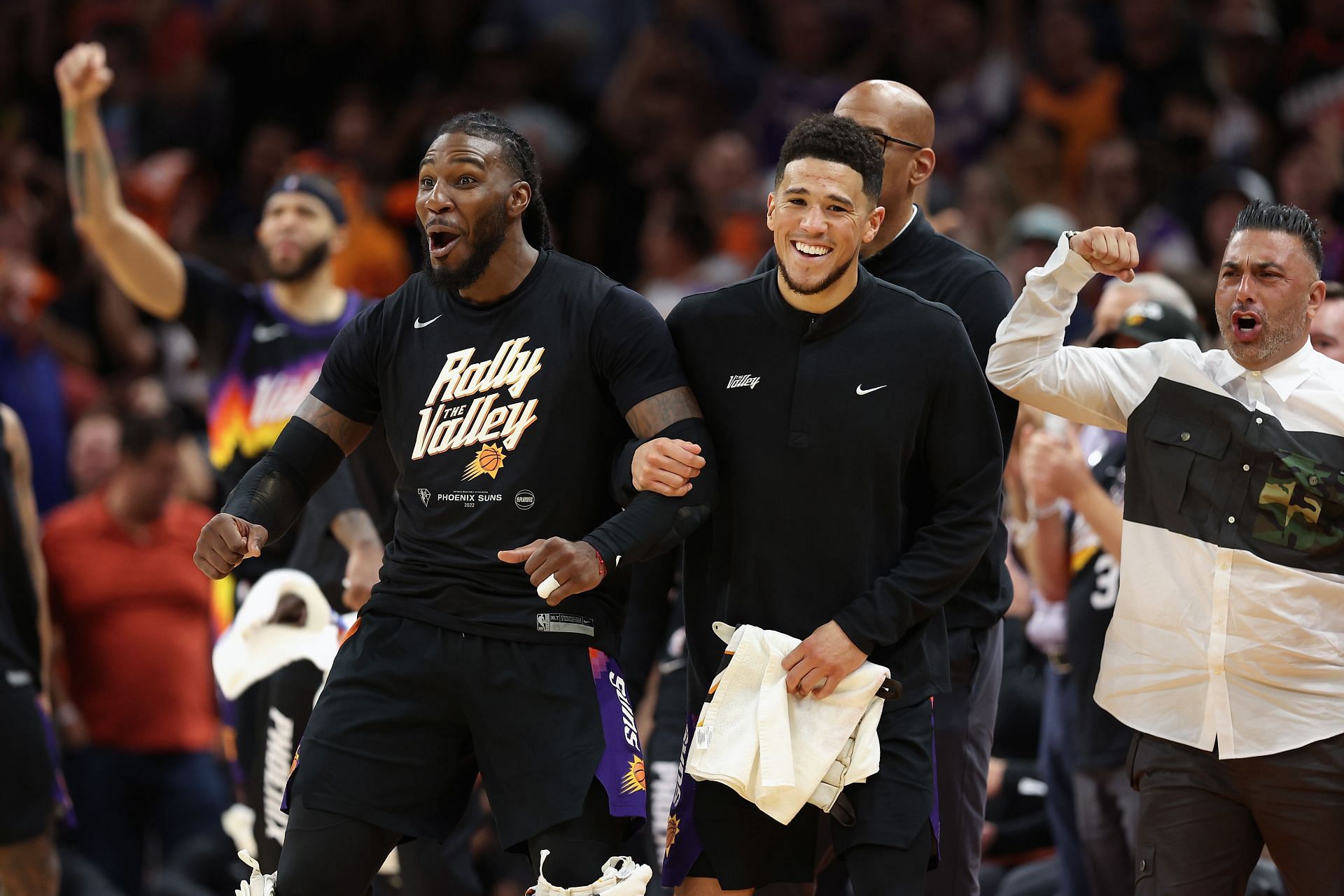 The Phoenix Suns look like a determined unit after overcoming a spirited challenge from the New Orleans Pelicans in the first round.
Devin Booker seems to have found his footing, after missing three games against the Pelicans due to a Grade 1 hamstring strain. He scored 30 points in Game 2 against the Dallas Mavericks, shooting 57.9% from the field, including five three-pointers.
Mikal Bridges and JaVale McGee are handy on the defensive end, causing trouble to the Mavericks' offense. Chris Paul has been efficient as well, displaying his high-level Basketball IQ, especially in late-game situations. The 36-year-old has averaged 23.5 points, 5.5 rebounds and 5.5 assists for the Suns so far in the series.
Dallas Mavericks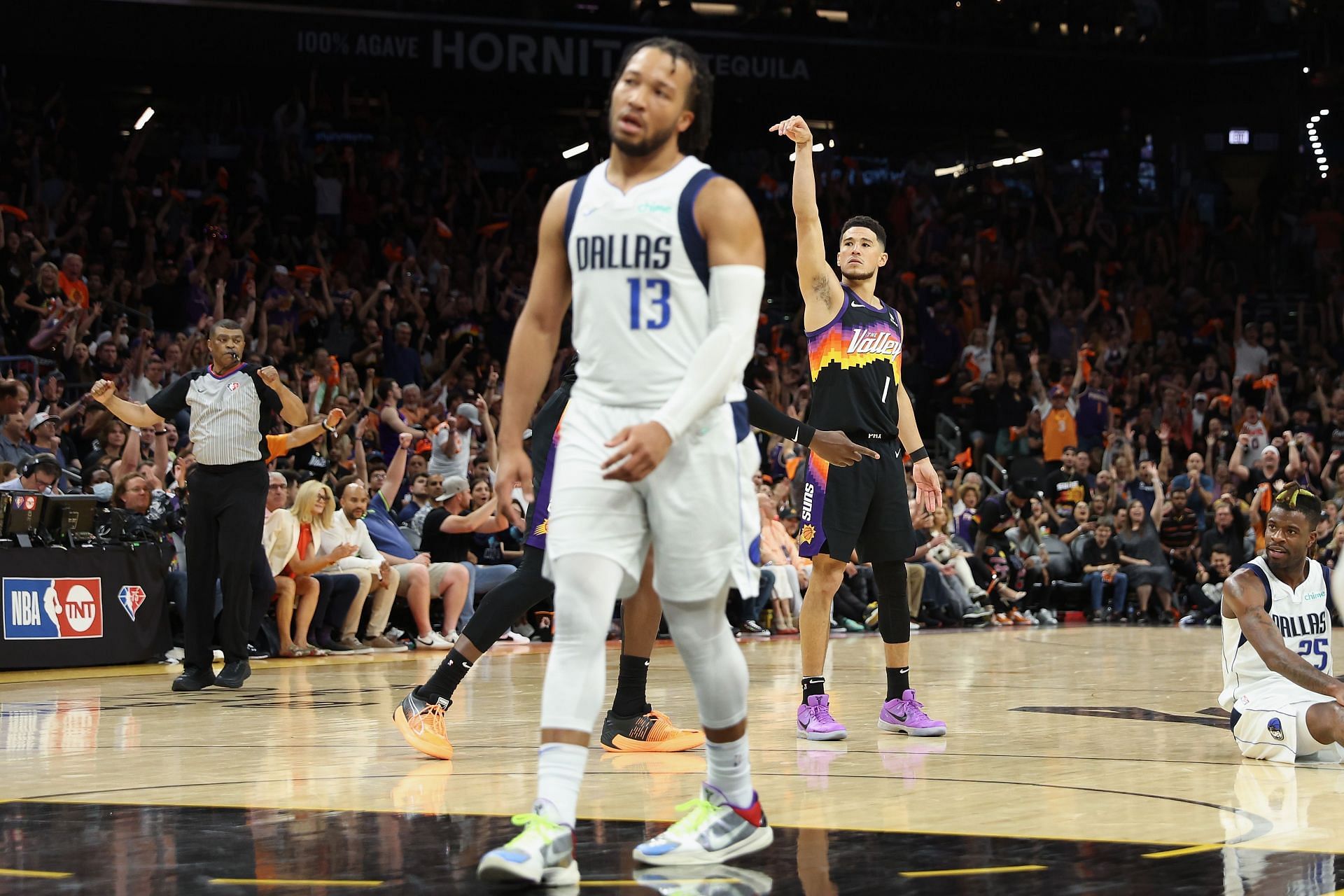 The theme of the first-round series against the Utah Jazz for the Dallas Mavericks was that of players stepping up and contributing in Luka Doncics absence.
Prime among them was Jalen Brunson, who averaged 32 points, 5.3 rebounds and 5.3 assists without Doncic. He played incredibly well to give his team a 2-1 series lead. The Mavericks then progressed to the Conference Semifinals after winning the series 4-2 as Doncic returned to action for Games 4 to 6.
Fast forward to the Suns series, Brunson has scored only 22 points in two games. Spencer Dinwiddie, who was also impressive in spurts against the Jazz, has not been able to make much of an impact either.
Doncic is leading his team in all major categories - scoring, rebounding and playmaking - with very little assistance.
Fantasy Tips
Phoenix Suns team has the upper hand over Dallas Wings team. So try to pick more players from Phoenix Suns
Small League Must Picks:
DAL:
Luka Doncic [2339 points], Jalen Brunson [1820 points]
PHX:
Chris Paul [2545 points], Devin Booker [2442 points]
Grand League Risky Picks:
DAL:
Davis Bertans [357 points], Tim Hardaway [475 points]
PHX:
Torrey Craig [575 points], Landry Shamet [713 points]
Dallas Wings Key Players:
Tim Hardaway
Reggie Bullock
Dwight Powell
Dorian Finney-Smith
Jalen Brunson
Luka Doncic
Phoenix Suns Key Players:
Cameron Johnson
Deandre Ayton
Mikal Bridges
Devin Booker
Chris Paul
Best Choice for Captain and Vice-Captain:
Tim Hardaway
Dwight Powell
Deandre Ayton
Mikal Bridges
Luka Doncic
Chris Paul
Injury/unavailable
Dallas Wings NBA Team Injuries:
There are no injury updates as of now.
Phoenix Suns NBA Team Injuries:
There are no injury updates as of now.
Squads
Dallas Wings Squad:
Luka Doncic, Jalen Brunson, Josh Green, Dorian Finney-Smith, Tim Hardaway, Reggie Bullock, Dwight Powell, Davis Bertans, Marquese Chriss, Spencer Dinwiddie, Moses Wright, Frank Ntilikina, Sterling Brown, Theo Pinson, Trey Burke, Maximilian Kleber, Boban Marjanovic
Phoenix Suns Squad:
Chris Paul, Devin Booker, Landry Shamet, Mikal Bridges, Torrey Craig, Cameron Johnson, Deandre Ayton, JaVale McGee, Gabriel-Iffe Lundberg, Ishmail Wainright, Dario Saric, Elfrid Payton, Aaron Holiday, Bismack Biyombo, Cameron Payne, Jae Crowder
DAL vs PHX Dream11 Experts Team
Dream11 SL Team
This Page Contains
DAL vs PHX match prediction
,
PHX vs DAL match prediction
,
Dallas Wings vs Phoenix Suns match prediction
,
DAL vs PHX dream11 match prediction
,
DAL vs PHX fantsy prediction
,
DAL vs PHX fantasy tips
,
NBA 2021-22 League match prediction
,
NBA 2021-22 League dream11 prediction
,
NBA 2021-22 series
,
DAL vs PHX dream11 Tips and Trics
,
DAL vs PHX Dream11 Winning team
,
DAL vs PHX dream11 grand league winning team
,
DAL vs PHX dream11 small league winning team
,
DAL vs PHX dream11 SL team
,
DAL vs PHX dream11 GL team
,
DAL vs PHX todays Dream11 Winning Team
,
DAL vs PHX match updates
,
DAL Squads
,
PHX Squads
,
Dallas Wings Squads
,
Phoenix Suns Squads
,
DAL vs PHX probable playing 11
,
DAL vs PHX confirm playing 11
,
DAL vs PHX match previews
,
DAL team updates
,
PHX team updates
,
Dallas Wings team updates
,
Phoenix Suns team updates
,
DAL vs PHX top picks
,
DAL vs PHX Captain and Vice-Captain Choices
,
DAL vs PHX Dream11 Experts Team
,
DAL vs PHX Telegram channel
,
NBA Telegram channel
,
DAL vs PHX Today match prediction
,
Dream11 today match prediction
,
Today NBA match prediction
,
DAL vs PHX live updates
,
2022-05-07 07:00:00 NBA matches
,
All matches on Saturday
,
List of NBA matches on Saturday 7th May 2022
,