Match Previews:
NBA 2021-22 will see Milwaukee Bucks facing off against Chicago Sky on Thursday, 21 April 2022 at 07:00 AM IST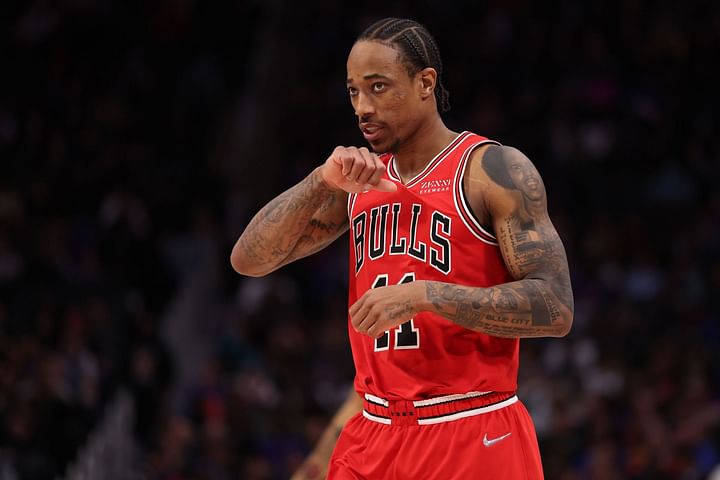 The Chicago Bulls and Milwaukee Bucks will lock horns in Game 2 of their first-round series at the Fiserv Forum Arena on Wednesday.
Giannis Antetokounmpo starred in Game 1 as he scored 27 points and grabbed 16 rebounds to lead the Bucks to a stellar 93-86 win at home.
Bobby Portis added 10 points and 12 rebounds off the bench, while Brook Lopez scored 18 points for the Bucks.
After playing a stellar first half, the Bucks faced a bit of resurgence from the Bulls, but they managed to keep their cool and walked out with a win.
Chicago Bulls
The Bulls ended their regular season on an extremely disappointing note but promised to be back strong for the playoffs. Although they lost Game 1, the players and coaches are confident of a better performance for the remainder of the series.
The Bulls have a stacked roster with the likes of DeRozan, Vucevic, LaVine, Ayo Dosunmu and Coby White. All of these players have proven their capabilities throughout the season and the same is expected from them in the postseason.
Their opponents are a might Bucks team, who are in the running to repeat themselves as champions. If they are to stop them, the Bulls will have to play with a sense of urgency and be as physical as possible.
Milwaukee Bucks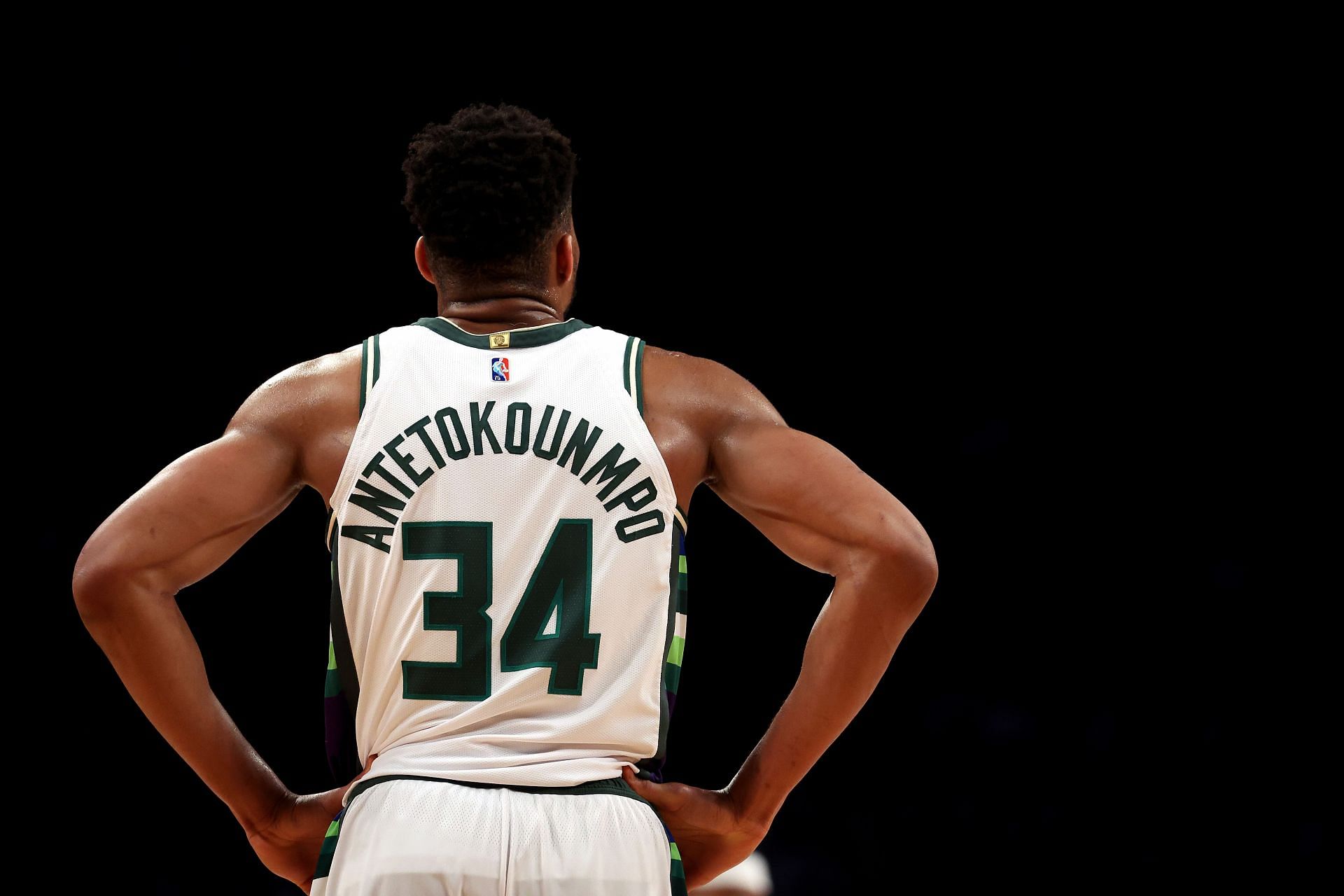 The Milwaukee Bucks entered the postseason with hopes of making another run to the championship.
They certainly have a roster that is well suited for that, but first, they will have to find a way to get the better of the Bulls. After winning Game 1 comfortably, the defending champions cannot stay complacent.
Although the Bulls do not look as dangerous as they were earlier in the season, they still have some firepower, which is enough to get the better of other teams.
Winning this game is crucial for the Bucks, as the series will move to the United Center and things could go in favor of the Bulls there.
Fantasy Tips
Milwaukee Bucks team has the upper hand over Chicago Sky team. So try to pick more players from Milwaukee Bucks
Small League Must Picks:
MIL:
Giannis Antetokounmpo [2848 points], Jrue Holiday [1870 points]
CHI:
DeMar DeRozan [1723 points], Nikola Vucevic [1466 points]
Grand League Risky Picks:
MIL:
Brook Lopez [313 points], Wesley Matthews [359 points]
CHI:
Troy Brown [371 points], Tristan Thompson [383 points]
Milwaukee Bucks Key Players:
Pat Connaughton
Bobby Portis
Khris Middleton
Jrue Holiday
Giannis Antetokounmpo
Chicago Sky Key Players:
Javonte Green
Ayo Dosunmu
Zach LaVine
Nikola Vucevic
DeMar DeRozan
Best Choice for Captain and Vice-Captain:
Zach LaVine
Nikola Vucevic
Bobby Portis
DeMar DeRozan
Jrue Holiday
Giannis Antetokounmpo
Injury/unavailable
Milwaukee Bucks NBA Team Injuries:
There are no injury updates as of now.
Chicago Sky NBA Team Injuries:
There are no injury updates as of now.
Squads
Milwaukee Bucks Squad:
Jrue Holiday, Pat Connaughton, Grayson Allen, Khris Middleton, Wesley Matthews, Giannis Antetokounmpo, Bobby Portis, Brook Lopez, Serge Ibaka, George Hill, Rayjon Tucker, Jevon Carter, Luca Vildoza, Lindell Wigginton, Thanasis Antetokounmpo, Jordan Nwora, Sandro Mamukelashvili
Chicago Sky Squad:
Ayo Dosunmu, Zach LaVine, Coby White, DeMar DeRozan, Troy Brown, Javonte Green, Nikola Vucevic, Tristan Thompson, Alex Caruso, Marko Simonovic, Matt Thomas, Patrick Williams, Malcolm Hill, Derrick Jones, Tyler Cook, Tony Bradley
MIL vs CHI Dream11 Experts Team
Dream11 SL Team
This Page Contains
MIL vs CHI match prediction
,
CHI vs MIL match prediction
,
Milwaukee Bucks vs Chicago Sky match prediction
,
MIL vs CHI dream11 match prediction
,
MIL vs CHI fantsy prediction
,
MIL vs CHI fantasy tips
,
NBA 2021-22 League match prediction
,
NBA 2021-22 League dream11 prediction
,
NBA 2021-22 series
,
MIL vs CHI dream11 Tips and Trics
,
MIL vs CHI Dream11 Winning team
,
MIL vs CHI dream11 grand league winning team
,
MIL vs CHI dream11 small league winning team
,
MIL vs CHI dream11 SL team
,
MIL vs CHI dream11 GL team
,
MIL vs CHI todays Dream11 Winning Team
,
MIL vs CHI match updates
,
MIL Squads
,
CHI Squads
,
Milwaukee Bucks Squads
,
Chicago Sky Squads
,
MIL vs CHI probable playing 11
,
MIL vs CHI confirm playing 11
,
MIL vs CHI match previews
,
MIL team updates
,
CHI team updates
,
Milwaukee Bucks team updates
,
Chicago Sky team updates
,
MIL vs CHI top picks
,
MIL vs CHI Captain and Vice-Captain Choices
,
MIL vs CHI Dream11 Experts Team
,
MIL vs CHI Telegram channel
,
NBA Telegram channel
,
MIL vs CHI Today match prediction
,
Dream11 today match prediction
,
Today NBA match prediction
,
MIL vs CHI live updates
,
2022-04-21 07:00:00 NBA matches
,
All matches on Thursday
,
List of NBA matches on Thursday 21st April 2022
,