Match Previews:
Memphis Grizzlies is set to take on Minnesota Lynx in NBA 2021-22 on Wednesday, 20 April 2022 at 06:00 AM IST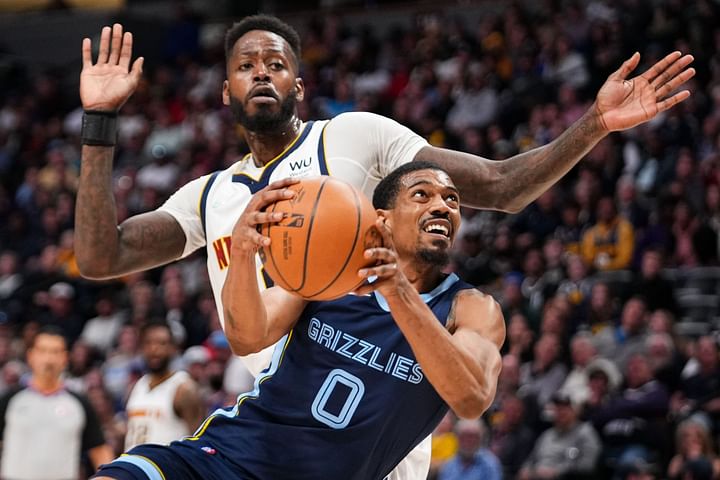 The Minnesota Timberwolves will head to the FedEx Forum Arena for Game 2 of their first-round series against the Memphis Grizzlies on Tuesday. The Timberwolves put in a great performance to grab a 130-117 win in the opening game of the series.
Anthony Edwards scored 36 points on 52.2% shooting in his playoff debut. Karl-Anthony Towns added 29 points and grabbed 13 rebounds to help his teammate.
The T-Wolves had a grip on the game right from the tip-off and despite all the trash talk from the Grizzlies players and fans, they stayed cool and walked away with the win.
Minnesota Timberwolves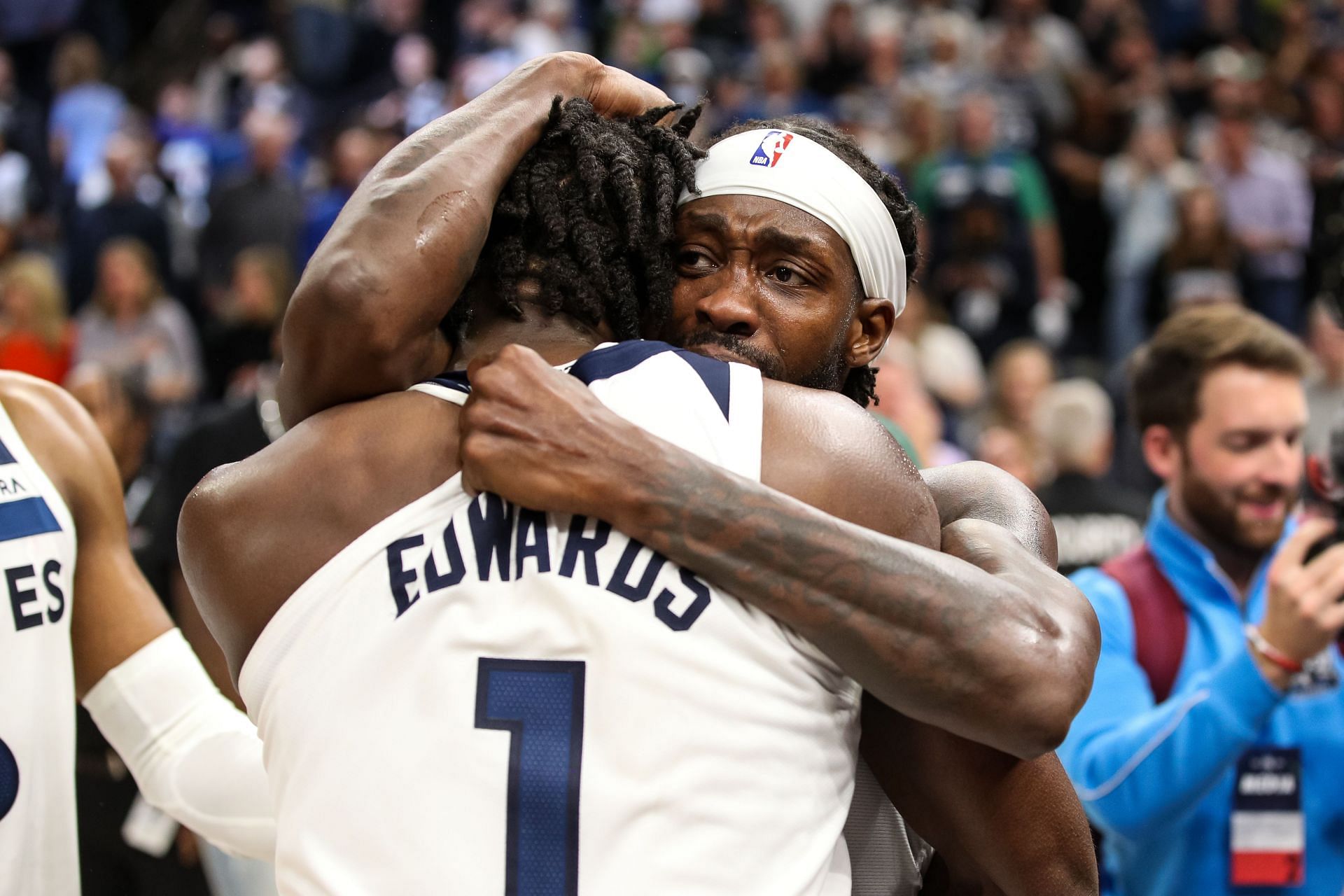 The Minnesota Timberwolves have been one of the most electrifying teams in the NBA this season. Their stellar performances in the regular season helped them make the playoffs for the first time since the 2018-19 campaign.
The team is riding high on confidence after a stunning win in Game 1, but they have a long road ahead if they are to grab the series win.
Anthony Edwards has looked in great form and that will be extremely encouraging for the team. Karl-Anthony Towns had a poor outing in the play-in game against the LA Clippers, but made up for it by putting up a stunning 29-point display against the Grizzlies.
Memphis Grizzlies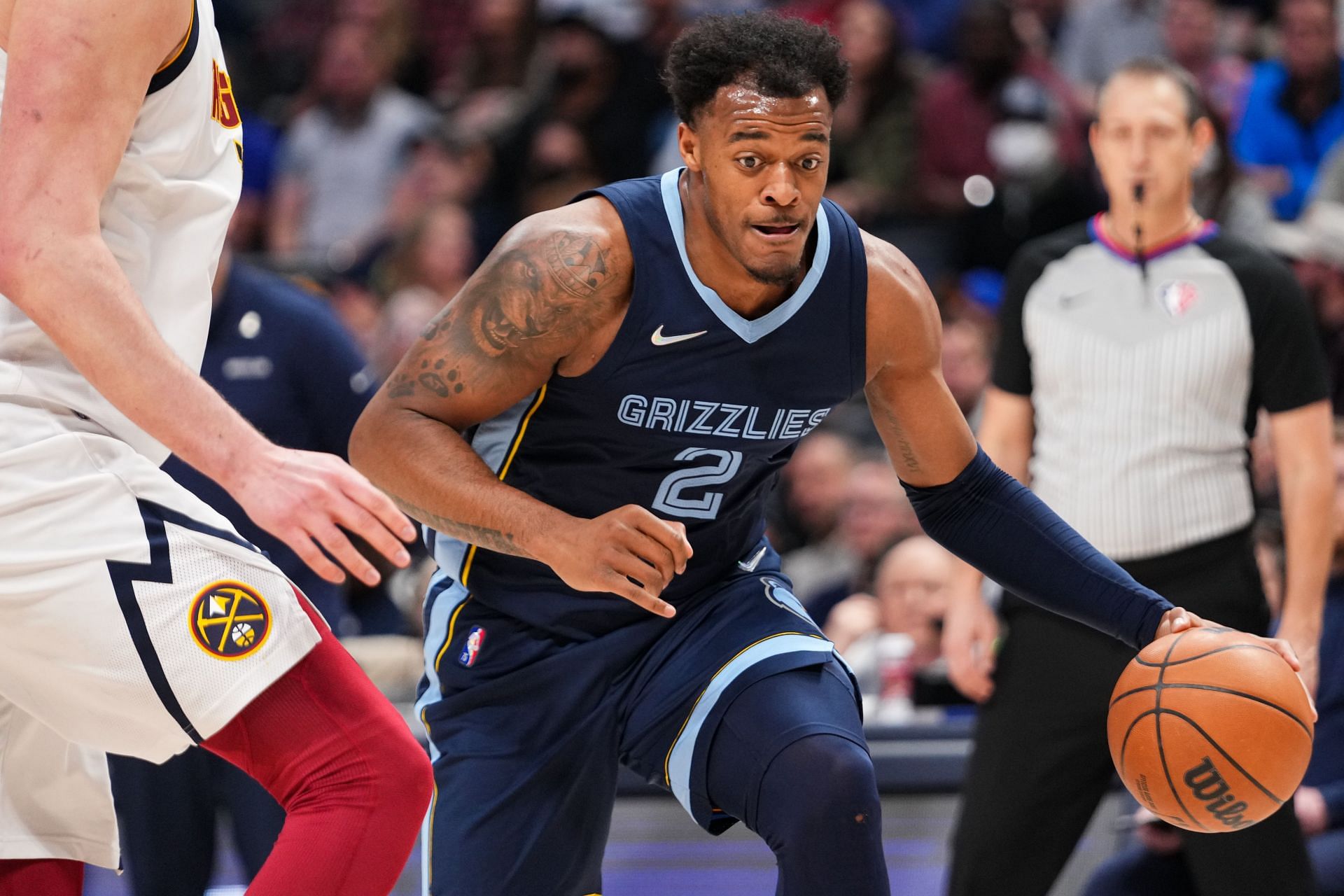 The Memphis Grizzlies achievements in the regular season came as a surprise to many. They are undoubtedly a team to watch out for and the way they have outplayed everyones expectations is simply incredible. Despite losing Game 1, they cannot be ruled out of making a turnaround in Game 2.
Ja Morant had a good outing against the Minnesota Timberwolves in what was one of the bright spots for the Grizzlies last time out. He will be looking to carry that forward for the rest of the series to take the Grizzlies to the next round.
But the Timberwolves are not going to make it that easy for him. They have the likes of Patrick Beverley and Jarred Vanderbilt who are sensational defenders. These players could stop Morant, thereby making it necessary for others on Memphis roster to step up their game.
Fantasy Tips
Memphis Grizzlies team has the upper hand over Minnesota Lynx team. So try to pick more players from Memphis Grizzlies
Small League Must Picks:
MEM:
Ja Morant [1346 points], Jaren Jackson [1254 points]
MIN:
Karl-Anthony Towns [1121 points], Anthony Edwards [909 points]
Grand League Risky Picks:
MEM:
Dillon Brooks [394 points], Brandon Clarke [735 points]
MIN:
Naz Reid [484 points], Jaden McDaniels [522 points]
MEM Key Players:
Brandon Clarke
De'Anthony Melton
Desmond Bane
Jaren Jackson
Ja Morant
Minnesota Lynx Key Players:
Jarred Vanderbilt
Patrick Beverley
D'Angelo Russell
Anthony Edwards
Karl-Anthony Towns
Best Choice for Captain and Vice-Captain:
Jarred Vanderbilt
Karl-Anthony Towns
Desmond Bane
Jaren Jackson
Ja Morant
Injury/unavailable
MEM NBA Team Injuries:
There are no injury updates as of now.
Minnesota Lynx NBA Team Injuries:
There are no injury updates as of now.
Squads
Memphis Grizzlies Squad:
Ja Morant, Desmond Bane, DeAnthony Melton, Kyle Anderson, Dillon Brooks, Brandon Clarke, Jaren Jackson, Steven Adams, Killian Tillie, Tyus Jones, Tyrell Terry, John Konchar, Yves Pons, Santi Aldama, Ziaire Williams, Jarrett Culver, Xavier Tillman Sr.
Minnesota Lynx Squad:
Patrick Beverley, DAngelo Russell, Malik Beasley, Anthony Edwards, Jaden McDaniels, Jarred Vanderbilt, Karl-Anthony Towns, Naz Reid, Leandro Bolmaro, Greg Monroe, Mckinley Wright, Jordan McLaughlin, Josh Okogie, Taurean Waller-Prince, Jake Layman, Jaylen Nowell, Nathan Knight
MEM vs MIN Dream11 Experts Team
Dream11 SL Team
This Page Contains
MEM vs MIN match prediction
,
MIN vs MEM match prediction
,
Memphis Grizzlies vs Minnesota Lynx match prediction
,
MEM vs MIN dream11 match prediction
,
MEM vs MIN fantsy prediction
,
MEM vs MIN fantasy tips
,
NBA 2021-22 League match prediction
,
NBA 2021-22 League dream11 prediction
,
NBA 2021-22 series
,
MEM vs MIN dream11 Tips and Trics
,
MEM vs MIN Dream11 Winning team
,
MEM vs MIN dream11 grand league winning team
,
MEM vs MIN dream11 small league winning team
,
MEM vs MIN dream11 SL team
,
MEM vs MIN dream11 GL team
,
MEM vs MIN todays Dream11 Winning Team
,
MEM vs MIN match updates
,
MEM Squads
,
MIN Squads
,
Memphis Grizzlies Squads
,
Minnesota Lynx Squads
,
MEM vs MIN probable playing 11
,
MEM vs MIN confirm playing 11
,
MEM vs MIN match previews
,
MEM team updates
,
MIN team updates
,
Memphis Grizzlies team updates
,
Minnesota Lynx team updates
,
MEM vs MIN top picks
,
MEM vs MIN Captain and Vice-Captain Choices
,
MEM vs MIN Dream11 Experts Team
,
MEM vs MIN Telegram channel
,
NBA Telegram channel
,
MEM vs MIN Today match prediction
,
Dream11 today match prediction
,
Today NBA match prediction
,
MEM vs MIN live updates
,
2022-04-20 06:00:00 NBA matches
,
All matches on Wednesday
,
List of NBA matches on Wednesday 20th April 2022
,