Match Previews:
Chicago Sky will lock horns against Boston Celtics in NBA 2021-22 on Thursday, 07 April 2022 at 05:30 AM IST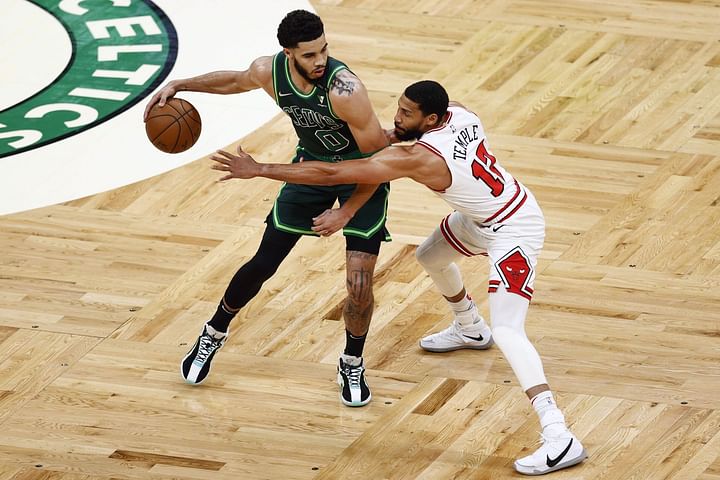 The Boston Celtics will head to the United Center for a matchup against the Chicago Bulls on Wednesday.
This will be the third encounter between the two teams this season, with both having one win apiece in their previous two matchups.
The Celtics are coming off a 144-102 blowout win over the Washington Wizards on Sunday. Jaylen Brown led the way with a 32 point night, where he shot the ball at 70.6% from the field.
Jayson Tatum added 22 points for the team. The Celtics had control right from the tip-off and kept racking buckets to hand the Wizards a heavy loss on the road.
Boston Celtics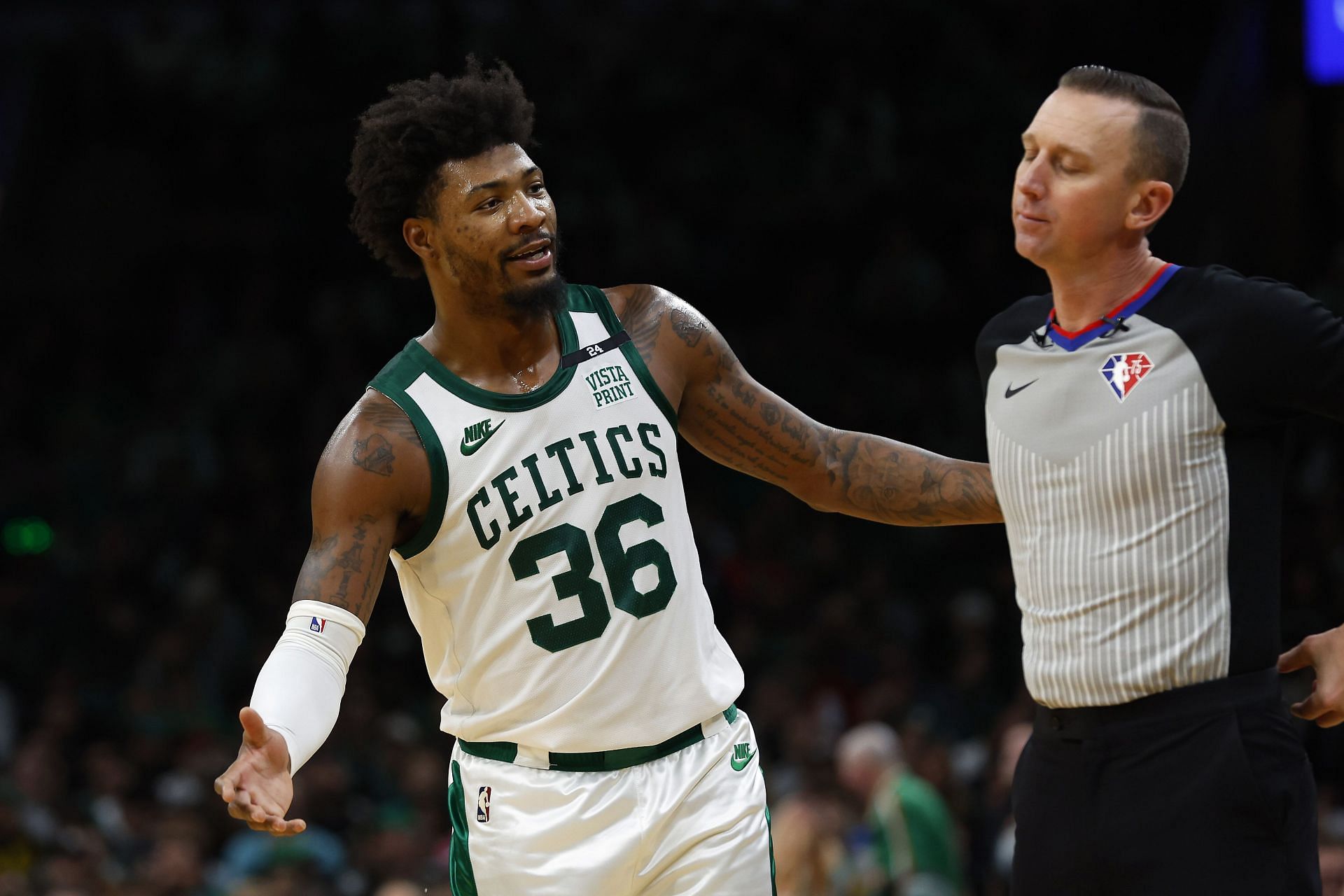 The Boston Celtics have been one of the best teams in the NBA over the past couple of months. After a slow start to the season, coach Ime Udoka was able to turn things around with the Celtics by improving their defensive game and making some changes to their playing style.
Jayson Tatum and Jaylen Brown have been the main reasons behind their rise to form. After receiving a lot of criticism for underperforming to the expected standards, the young guns started to show their ability and since then have been difficult to stop.
Brown has an offensive rating of 109. 4, while Tatum has a rating of 113.2, which indicates how good they have been over the past couple of games.
Chicago Bulls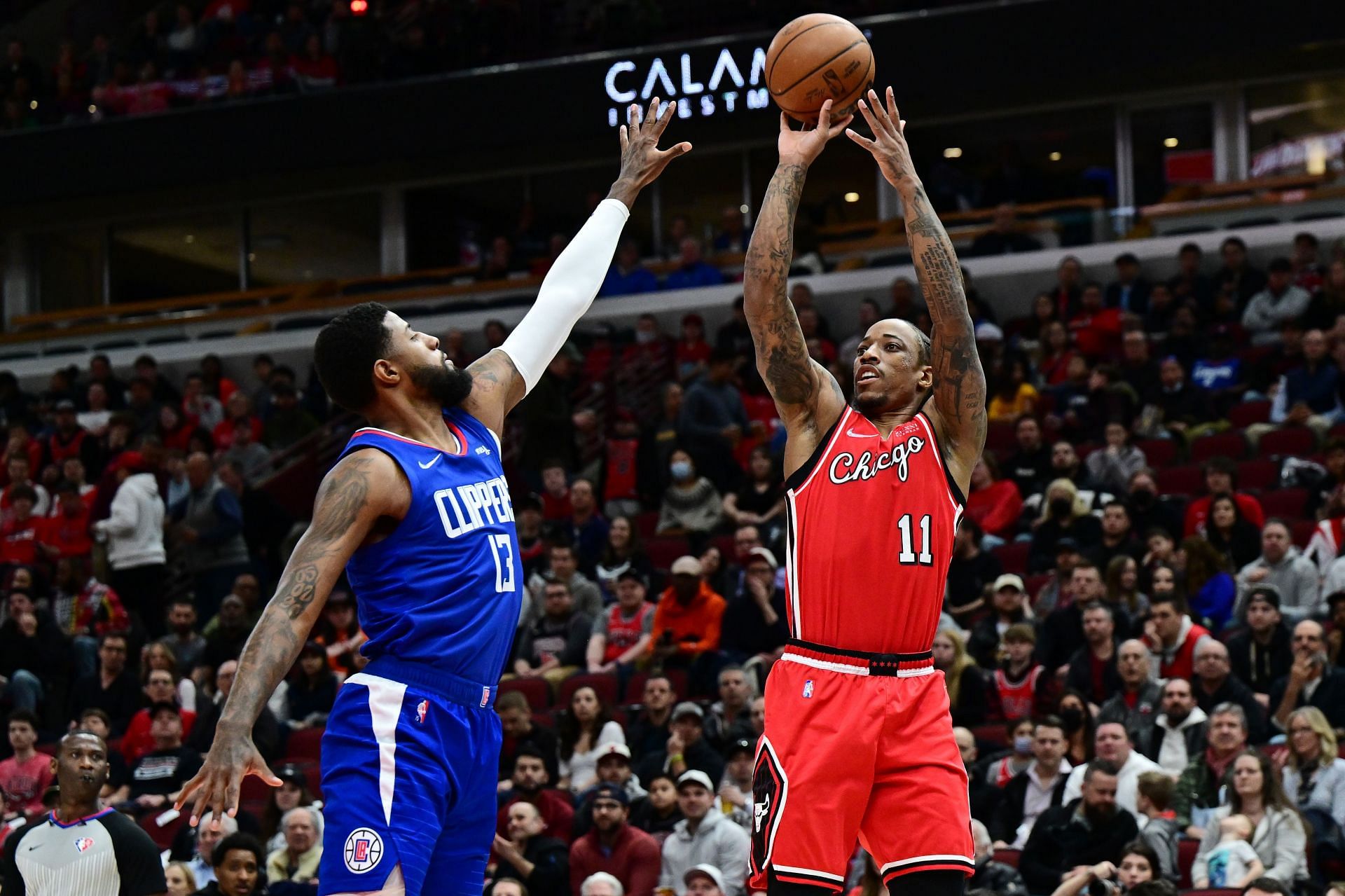 The Bulls were one of the best teams in the NBA prior to the All-Star Break. However, things have not been the same for them since then as they have lost 13 of the 20 games they played during this period.
DeMar DeRozan has put up some big performances, but despite his efforts, the team has failed to find wins with consistency.
Their defense has not been up to the mark, which is considered to be one of the main reasons why they have failed.
Lonzo Ball has also been ruled out for the season, which is a big setback for them. With him out, the team loses a player that could handle the basketball and also make key defensive plays on the floor.
Fantasy Tips
Boston Celtics team has the upper hand over Chicago Sky team. So try to pick more players from Boston Celtics
Small League Must Picks:
CHI:
DeMar DeRozan [1650 points], Zach LaVine [1392 points]
BOS:
Jayson Tatum [1814 points], Robert Williams [1169 points]
Grand League Risky Picks:
CHI:
Tony Bradley [309 points], Troy Brown [322 points]
BOS:
Daniel Theis [275 points], Payton Pritchard [422 points]
Chicago Sky Key Players:
Javonte Green
Ayo Dosunmu
Nikola Vucevic
Zach LaVine
DeMar DeRozan
Boston Celtics Key Players:
Derrick White
Marcus Smart
Jaylen Brown
Robert Williams
Jayson Tatum
Best Choice for Captain and Vice-Captain:
Marcus Smart
Robert Williams
Nikola Vucevic
Zach LaVine
DeMar DeRozan
Jayson Tatum
Injury/unavailable
Chicago Sky NBA Team Injuries:
There are no injury updates as of now.
Boston Celtics NBA Team Injuries:
There are no injury updates as of now.
Squads
Chicago Sky Squad:
Ayo Dosunmu, Zach LaVine, Coby White, DeMar DeRozan, Troy Brown, Javonte Green, Nikola Vucevic, Tony Bradley, Tristan Thompson, Lonzo Ball, Alex Caruso, Marko Simonovic, Matt Thomas, Patrick Williams, Malcolm Hill, Derrick Jones, Tyler Cook
Boston Celtics Squad:
Derrick White, Marcus Smart, Payton Pritchard, Jaylen Brown, Grant Williams, Jayson Tatum, Robert Williams, Daniel Theis, Nik Stauskas, Malik Fitts, Juwan Morgan, Luke Kornet, Brodric Thomas, Aaron Nesmith, Sam Hauser, Matt Ryan, Al Horford
CHI vs BOS Dream11 Experts Team
Dream11 SL Team
This Page Contains
CHI vs BOS match prediction
,
BOS vs CHI match prediction
,
Chicago Sky vs Boston Celtics match prediction
,
CHI vs BOS dream11 match prediction
,
CHI vs BOS fantsy prediction
,
CHI vs BOS fantasy tips
,
NBA 2021-22 League match prediction
,
NBA 2021-22 League dream11 prediction
,
NBA 2021-22 series
,
CHI vs BOS dream11 Tips and Trics
,
CHI vs BOS Dream11 Winning team
,
CHI vs BOS dream11 grand league winning team
,
CHI vs BOS dream11 small league winning team
,
CHI vs BOS dream11 SL team
,
CHI vs BOS dream11 GL team
,
CHI vs BOS todays Dream11 Winning Team
,
CHI vs BOS match updates
,
CHI Squads
,
BOS Squads
,
Chicago Sky Squads
,
Boston Celtics Squads
,
CHI vs BOS probable playing 11
,
CHI vs BOS confirm playing 11
,
CHI vs BOS match previews
,
CHI team updates
,
BOS team updates
,
Chicago Sky team updates
,
Boston Celtics team updates
,
CHI vs BOS top picks
,
CHI vs BOS Captain and Vice-Captain Choices
,
CHI vs BOS Dream11 Experts Team
,
CHI vs BOS Telegram channel
,
NBA Telegram channel
,
CHI vs BOS Today match prediction
,
Dream11 today match prediction
,
Today NBA match prediction
,
CHI vs BOS live updates
,
2022-04-07 05:30:00 NBA matches
,
All matches on 2022-04-07 05:30:00
,
List of NBA matches on Friday 1st April 2022
,