Match Previews: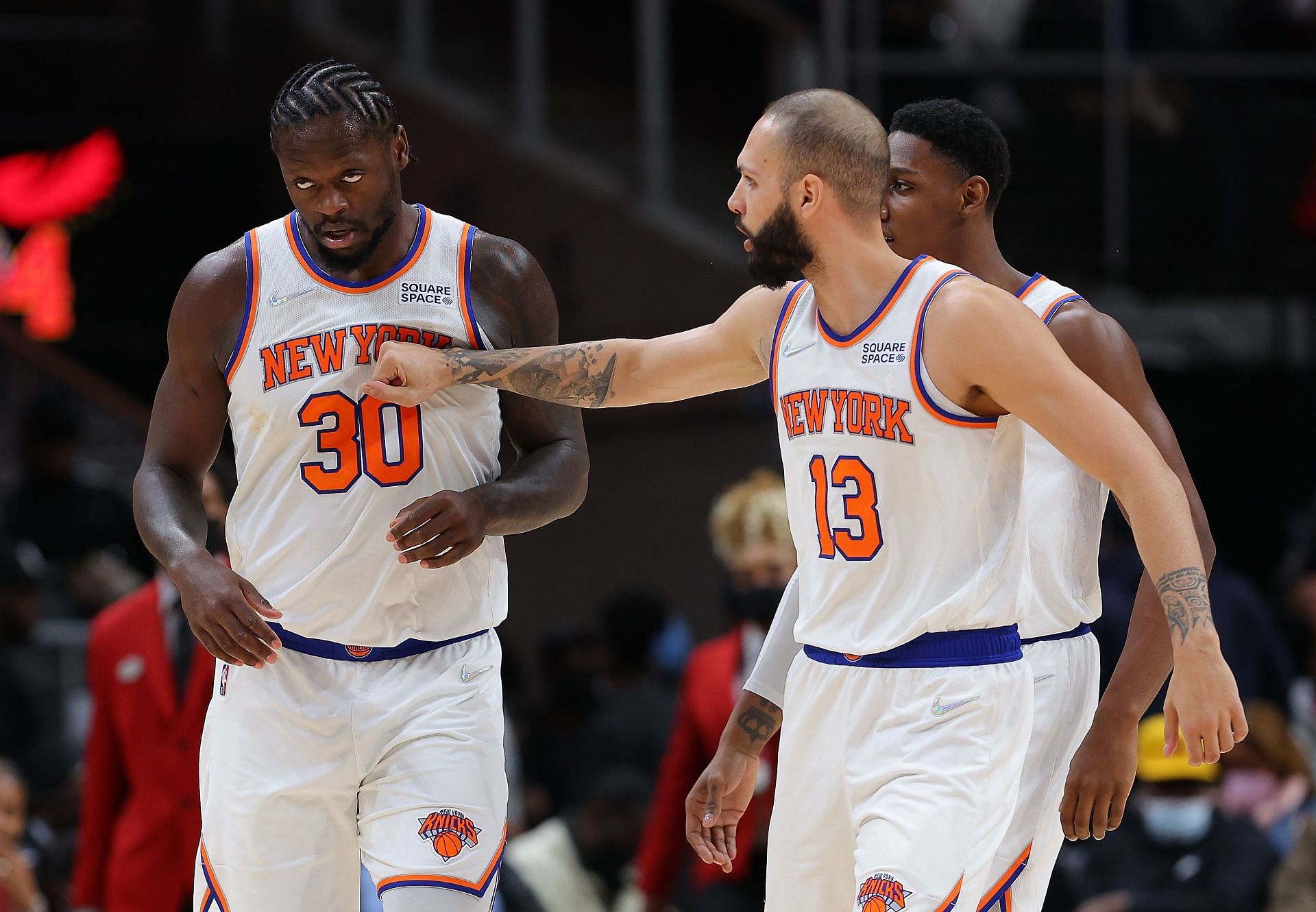 New York Knicks is set to take on LAC in NBA 2021-22 on Sunday, 23 January 2022 at 23:30 PM IST
The Clippers are coming off a 102-101 comeback win over the Philadelphia 76ers. Meanwhile, the Knicks lost 91-102 against the New Orleans Pelicans in their last match.
LA Clippers
The LA Clippers are one of the most unpredictable teams in the NBA right now. Despite missing superstars Kawhi Leonard and Paul George, they have recorded some surprising wins over their last few games. However, its been difficult for them to produce positive performances consistently.
Nevertheless, the Clippers are coming off a hard-fought win over the in-form 76ers. They were down by 24 points in the second half but still managed to fight back and win the match by a point. All five starters recorded at least ten points, with Reggie Jackson (19 points) leading the charge for the side. LAs bench contributed efficiently, tallying 32 points on the night.
The LA Clippers offense has struggled for most of the season, but they have scored 123 points on average across their last three appearances. They will have to try and replicate their solid two-way play if they are to have a healthy chance of beating the New York Knicks.
Key Player - Nicolas Batum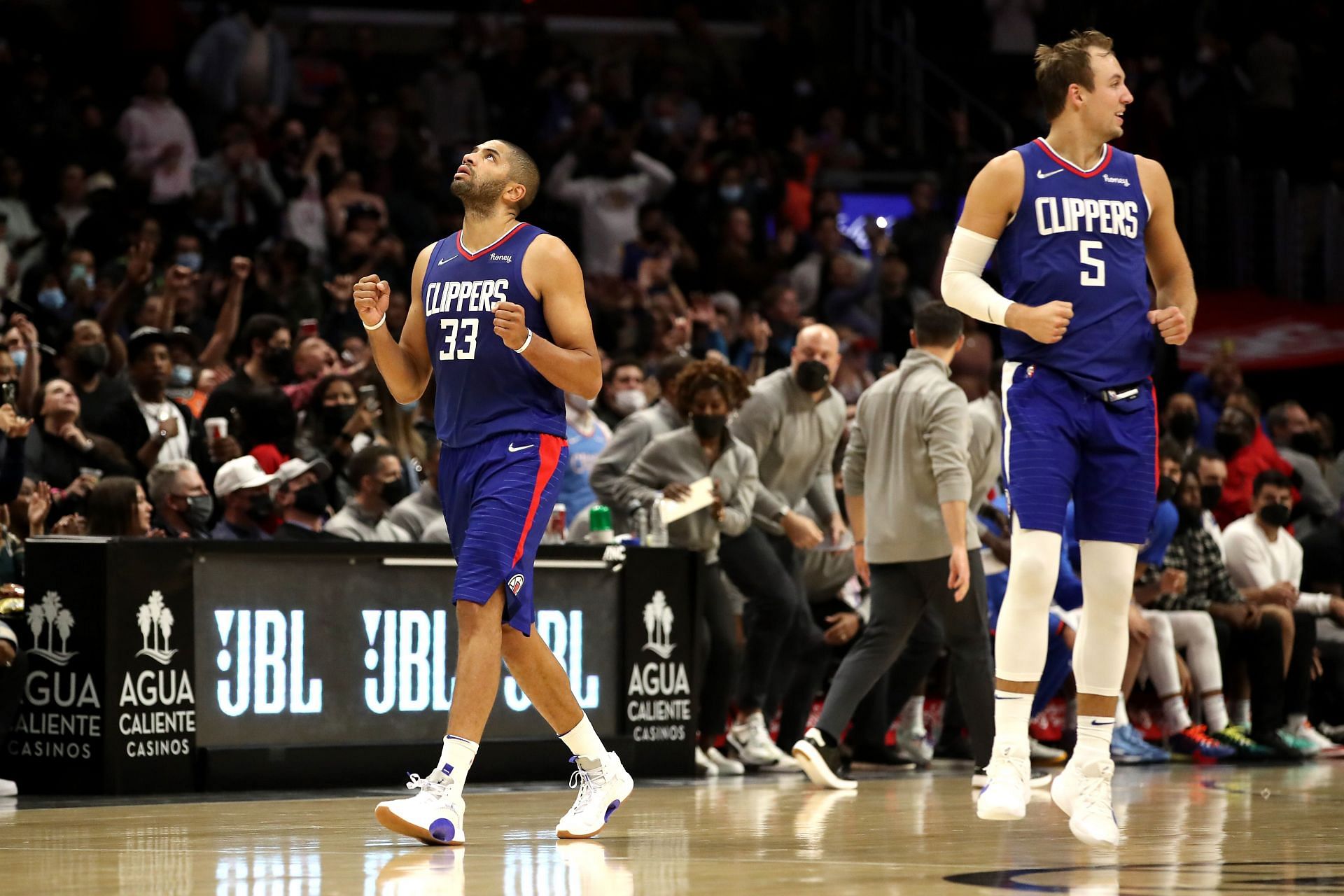 Nicolas Batum has been in great scoring touch across his last three games. He has scored a combined 60 points during that stretch, shooting 61% from the floor. Batums scoring numbers give the LA Clippers a solid push on offense, an area they have struggled with for most of the campaign. If he can continue to thrive, it will give the side a better chance of beating the New York Knicks.
New York Knicks
The New York Knicks dismal home run continued as they have now dropped three straight games at MSG following their latest defeat to the Pelicans. The Knicks starters misfired big-time as they recorded one of their worst third-quarter performances of the season.
New York were outscored 15-35 during that stretch, allowing their opponents to extend their four-point halftime lead to 24 entering the fourth quarter. It was always going to be an uphill task for Tom Thibodeaus men to make a comeback from that spot as they eventually lost the tie by an 11-point margin. The Knicks committed 15 turnovers, shot only 37% from the field and missed 12 of their 36 free throws on the night.
Key Player - Julius Randle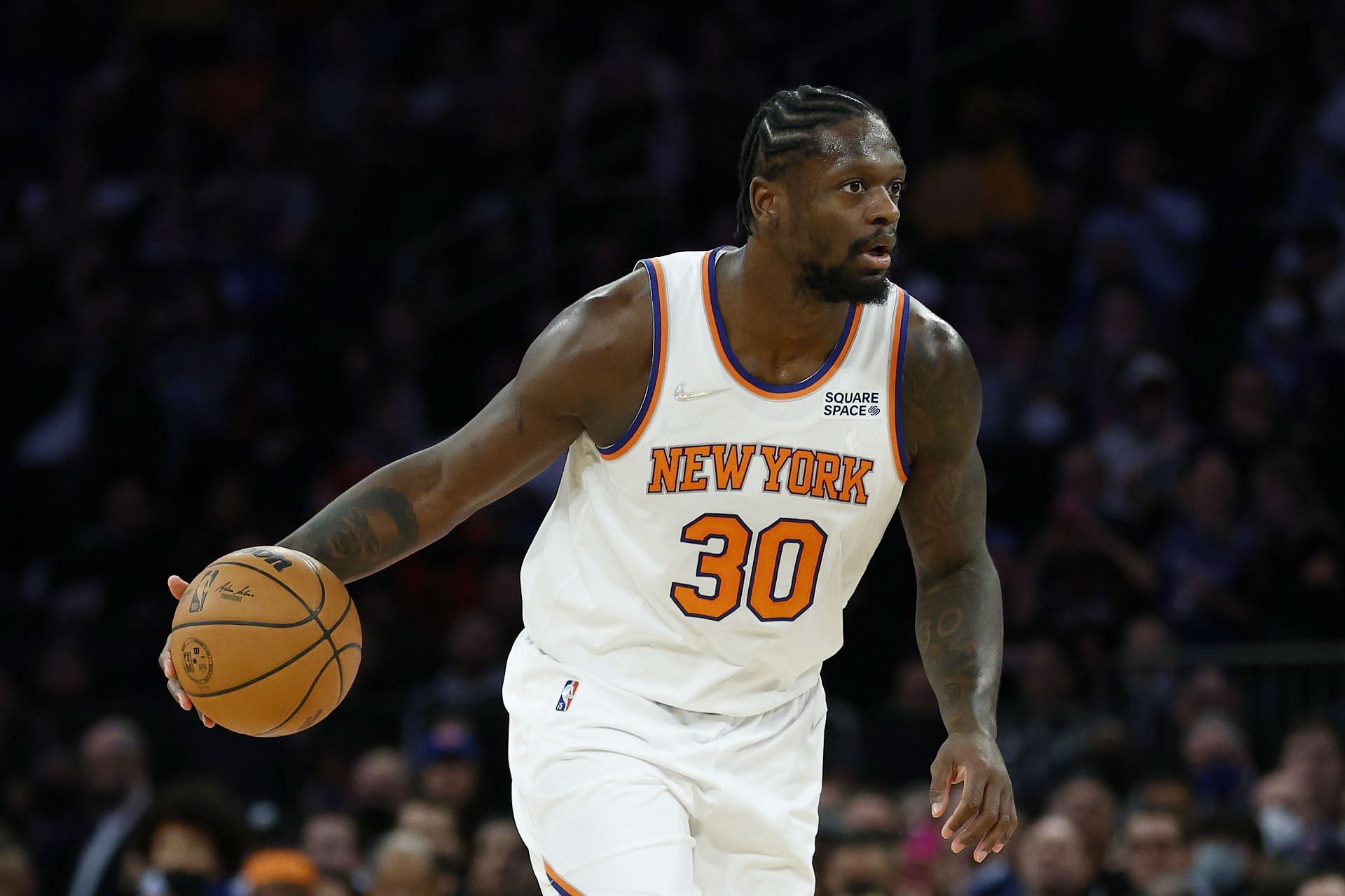 Julius Randle recorded his worst performance of the season in his last game. The reigning Most Improved Player of the Year scored only four points, shooting one of nine from the field. The Knicks are bound to lose games if Randle, their best player, misfires like that.
Randle has struggled to find his form since the 2021 playoffs and that has played a part in the Knicks struggles this campaign. They will fancy their chances of winning against the shorthanded LA Clippers if he manages to produce a season-best outing.
Fantasy Tips
Los Angeles Clippers team has the upper hand over New York Knicks team. So try to pick more players from Los Angeles Clippers
Small League Must Picks:
NYK:
Julius Randle [778 points], Alec Burks [456 points]
LAC:
Paul George [884 points], Eric Bledsoe [850 points]
Grand League Risky Picks:
NYK:
Miles Mcbride [73 points], Nerlens Noel [181 points]
LAC:
Brandon Boston [333 points], Marcus Morris [439 points]
New York Knicks Key Players:
Obi Toppin
Mitchell Robinson
Evan Fournier
Alec Burks
Julius Randle
LAC Key Players:
Terance Mann
Ivica Zubac
Eric Bledsoe
Paul George
Best Choice for Captain and Vice-Captain:
Obi Toppin
Alec Burks
Ivica Zubac
Julius Randle
Eric Bledsoe
Paul George
Injury/unavailable
New York Knicks NBA Team Injuries:
There are no injury updates as of now.
LAC NBA Team Injuries:
There are no injury updates as of now.
Squads
New York Knicks Squad:
Evan Fournier, Alec Burks, Immanuel Quickley, RJ Barrett, Obi Toppin, Julius Randle, Mitchell Robinson, Nerlens Noel, Damyean Dotson, Taj Gibson, Cam Reddish, Luka Samanic, Kemba Walker, Derrick Rose, Ryan Arcidiacono, Matt Mooney, Danuel House, Wayne Selden, Quentin Grimes, Solomon Hill, Jericho Sims, Miles Mcbride
Los Angeles Clippers Squad:
Eric Bledsoe, Luke Kennard, Brandon Boston, Paul George, Terance Mann, Marcus Morris, Ivica Zubac, Isaiah Hartenstein, Xavier Moon, Serge Ibaka(C), Keon Johnson, Reggie Jackson, Moses Wright, Jay Scrubb, Jason Preston, Amir Coffey, Justise Winslow, Kawhi Leonard, Nicolas Batum
NYK vs LAC Dream11 Experts Team
Dream11 SL Team
This Page Contains
dream 11 predictions, dream11 winning prediction, dream11 teams, dream11 winning teams, dream11 fantasy prediction, dream11 Fantasy NBA prediction, dream11 prediction for NYK vs LAC, dream11 prediction NYK vs LAC, NBA 2021-22 series, NYK vs LAC dream11 prediction, NYK vs LAC fantasy prediction, NYK vs LAC live score, NYK vs LAC live updates, NYK vs LAC best dream11 team, NYK vs LAC winning teams, NYK vs LAC winning tips and tricks, NYK vs LAC fantasy tips, NYK vs LAC dream11 NBA prediction, best dream11 NBA prediction app, dream11 NBA prediction today match, NBA telegram channel