CHI vs BKN Dream11 Team Prediction, Fantasy NBA Tips
Chicago Sky vs Brooklyn Nets Dream11 Match Prediction
NBA 2021-22
Last Updated on Jan 20, 2022 10:58 AM
Match Date & Time:
2022-01-13 08:30 AM (IST)
2022-01-13 03:00 AM (GMT)
Venue: United Center, Chicago, IL.
Match Previews: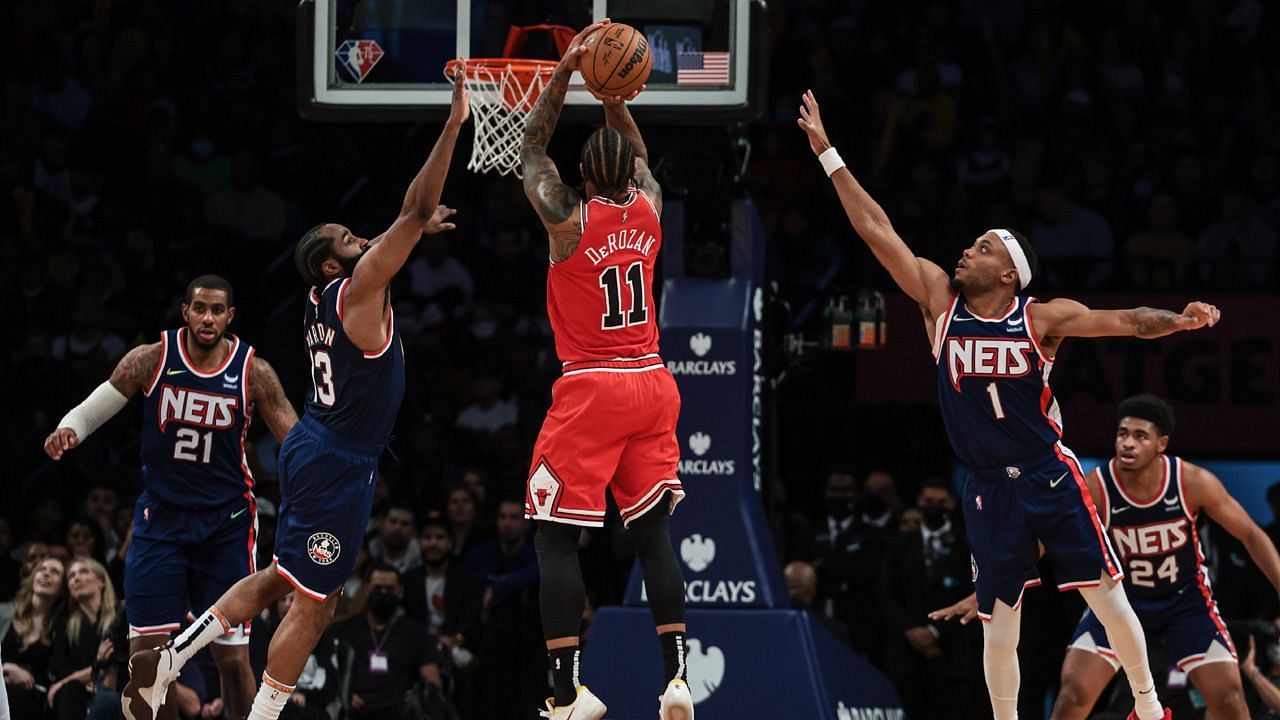 Chicago Sky is set to take on Brooklyn Nets in NBA 2021-22 on Thursday, 13 January 2022 at 08:30 AM IST
Head coach Steve Nash's woes will not recede any time soon, as Nic Claxton and Kyrie Irving have been ruled as questionable.
LaMarcus Aldridge and Joe Harris are also still sidelined with injuries. In the absence of these players, they could have a long night against the Bulls.
Meanwhile, after their season-best nine-game winning streak ended on the road against the Dallas Mavericks, the Bulls vented their ire on the hapless Detroit Pistons.
The 133-87 win over the Pistons is their biggest of the season, and they will now look to build on that win.
Brooklyn Nets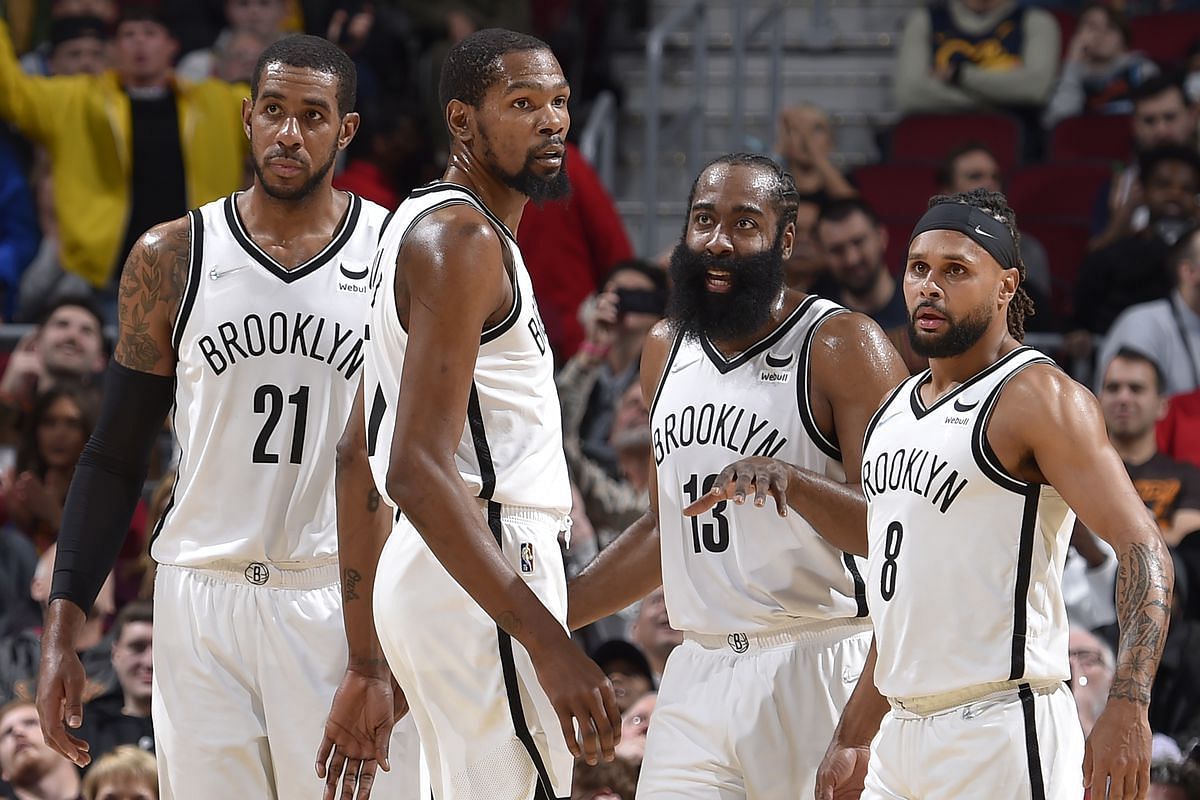 The Brooklyn Nets are winless in two games against the Chicago Bulls. Kyrie Irving did not play in those games, and could miss this one too if he is not cleared to play.
Brooklyn played much better in the second matchup compared to their first, but still succumbed to another loss.
In their last ten games, the Brooklyn Nets are only 4-6, and have greatly struggled against teams decimated by injuries and virus protocols.
They barely got past the young San Antonio Spurs, who were without four starters and a few key players. The Portland Trail Blazers also showed the Nets what grit and resilience can do even when shorthanded.
Nevertheless, Kevin Durant, James Harden and recently Kyrie Irving have been playing huge minutes.
The good news is that the Nets youngsters are showing glimpses of their potential. Cam Thomas, Day'Ron Sharpe, Kessler Edwards and David Duke Jr. are showing visible strides in their game. That has made them valuable assets for trade or to provide depth in the playoffs.
Key Player - Kevin Durant
Amid all the turmoil and adversity in the Brooklyn Nets' camp, Kevin Durant has continued to roll along and lead the team whenever he has been available. Durant leads the NBA in scoring with 29.8 points to go along with 7.7 rebounds and 5.8 assists. His 62.1% TS is the best by any Brooklyn Nets player by a wide margin this season.
Chicago Bulls
The team that looked listless against the Dallas Mavericks in their last game reappeared in the first half against the Detroit Pistons. Whatever adjustments or pep talk Billy Donovan made during the half-time break worked wonders in the third quarter.
The rampaging Chicago Bulls came roaring back in the second half. They played with determination, energy and hustle to put the game away as the Bulls outscored the Pistons 72-35.
Although the 46-point win was against the Pistons, it's refreshing to see the Bulls back to their impressive selves.
Key Player - DeMar DeRozan
DeMar DeRozan played only 27 minutes, but still finished with 20 points, 12 rebounds and seven assists.
The mid-range maestro was in his elements against the overmatched Pistons, hitting 8-13 field-goal attempts. DeRozan's passing is underrated, but he showed the Pistons why opponents should start respecting it. He completely dismantled their defense.
Fantasy Tips
Brooklyn Nets team has the upper hand over Chicago Sky team. So try to pick more players from Brooklyn Nets
Small League Must Picks:
CHI:
Zach LaVine [639 points], DeMar DeRozan [599 points]
BKN:
James Harden [872 points], Kevin Durant [834 points]
Grand League Risky Picks:
CHI:
Alfonzo McKinnie [27 points], Troy Brown [120 points]
BKN:
Cam Thomas [162 points], James Johnson [181 points]
Chicago Sky Key Players:
Lonzo Ball
Nikola Vucevic
DeMar DeRozan
Zach LaVine
Brooklyn Nets Key Players:
LaMarcus Aldridge
Nicolas Claxton
Bruce Brown
Kevin Durant
James Harden
Best Choice for Captain and Vice-Captain:
Nicolas Claxton
DeMar DeRozan
Zach LaVine
Kevin Durant
James Harden
Injury/unavailable
Chicago Sky NBA Team Injuries:
There are no injury updates as of now.
Brooklyn Nets NBA Team Injuries:
There are no injury updates as of now.
Squads
Chicago Sky Squad:
Lonzo Ball, Coby White, Zach LaVine, Troy Brown, Alfonzo McKinnie, DeMar DeRozan, Nikola Vucevic, Tony Bradley, Ersan Ilyasova, Ayo Dosunmu, Devon Dotson, Alex Caruso, Mac McClung, Marko Simonovic, Matt Thomas, Patrick Williams, Javonte Green, Derrick Jones, Tyler Cook
Brooklyn Nets Squad:
James Harden, Bruce Brown, Cam Thomas, Kevin Durant, James Johnson, DeAndre Bembry, Nicolas Claxton, LaMarcus Aldridge, Patty Mills, Dayron Sharpe, Kessler Edwards, Jevon Carter, Kyrie Irving, Joe Harris, Blake Griffin, Paul Millsap, David Duke JR
This Page Contains
dream 11 predictions, dream11 winning prediction, dream11 teams, dream11 winning teams, dream11 fantasy prediction, dream11 Fantasy NBA prediction, dream11 prediction for CHI vs BKN, dream11 prediction CHI vs BKN, NBA 2021-22 series, CHI vs BKN dream11 prediction, CHI vs BKN fantasy prediction, CHI vs BKN live score, CHI vs BKN live updates, CHI vs BKN best dream11 team, CHI vs BKN winning teams, CHI vs BKN winning tips and tricks, CHI vs BKN fantasy tips, CHI vs BKN dream11 NBA prediction, best dream11 NBA prediction app, dream11 NBA prediction today match, NBA telegram channel