BOS vs NYK Dream11 Team Prediction, Fantasy NBA Tips
Boston Celtics vs New York Knicks Dream11 Match Prediction
NBA 2021-22
BOS vs NYK Dream11 Prediction, Playing 7, Fantasy NBA Tips and Pitch Report | NBA 2021-22
Last Updated on Jan 12, 2022 10:38 AM
Match Date & Time:
2022-01-09 06:00 AM (IST)
2022-01-09 12:30 AM (GMT)
Venue: TD Garden, Boston, MA.
Match Previews:
Boston Celtics will lock horns against New York Knicks in NBA 2021-22 on Sunday, 09 January 2022 at 06:00 AM IST
Evan Fournier turned in another spectacular performance with a career-best 41 points against his former team.
He made 15 of 25 shots, and was a jaw-dropping ten for 14 from the three-point distance. RJ Barrett made the game-winning bank shot over Jayson Tatum to tow the New York Knicks to a wild win.
The Boston Celtics will rue another big loss after leading by 24 points in the second quarter. They looked to be in cruise control until the Knicks fought back.
Head coach Ime Udoka blasted his team in a post-game conference for lacking in leadership and not playing as a team.
New York Knicks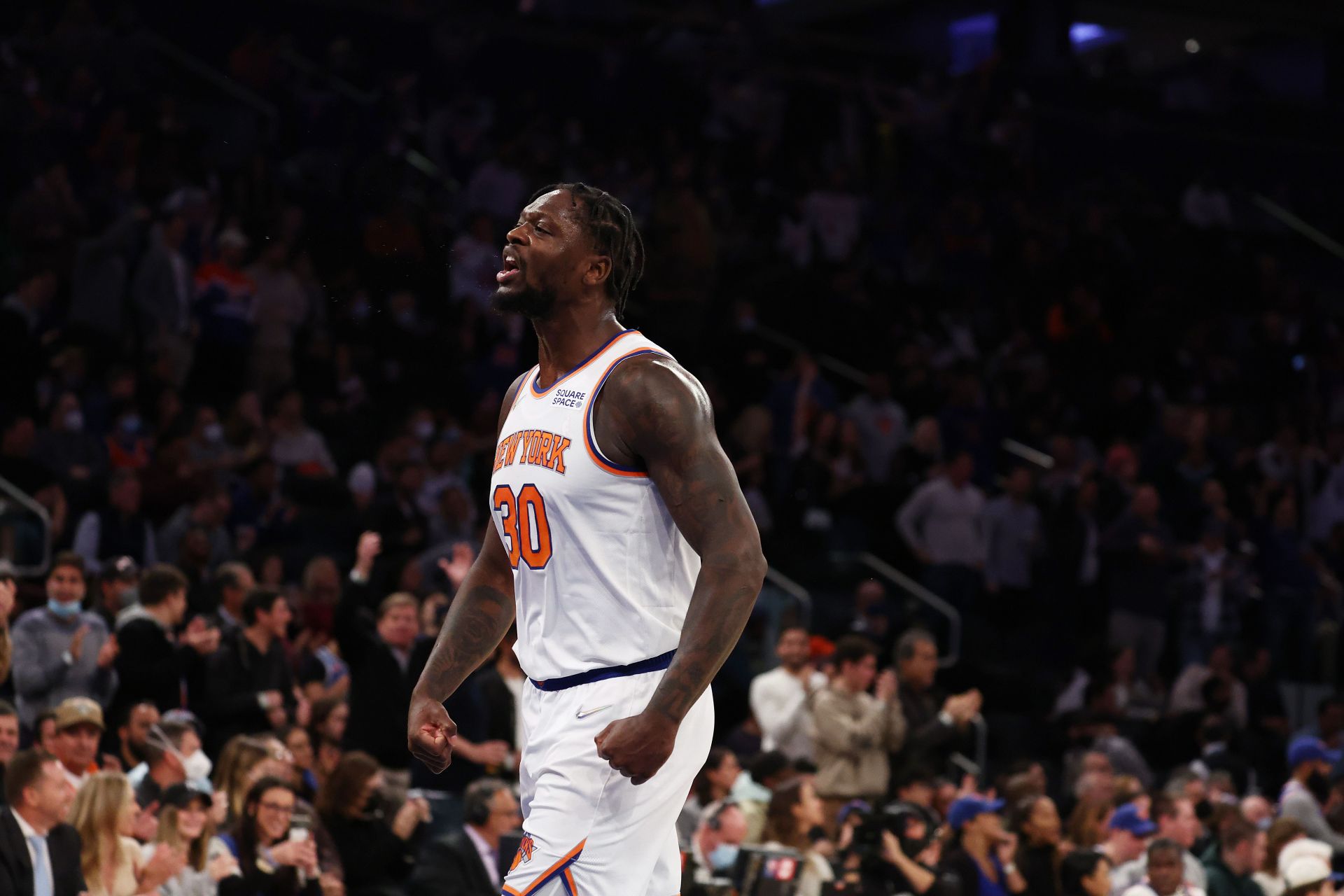 The New York Knicks have played some of their most resilient and inspired basketball against their historic rival.
Instead of giving up, they slowly inched their way back into the game. The MSG crowd sensed a fightback, and the boos that rained early on turned into encouraging cheers and loud bashing of the wilting Boston Celtics.
Evan Fournier played like one of the NBA legends once again against the team that refused to re-sign him.
If not for his huge and consistent plays, the New York Knicks could have easily been broken midway through the game.
Julius Randle also made a significant impact after giving the MSG crowd a thumbs down. If he plays with the same intensity and moxie, he should get his customary applause in front of a fiercely loyal New York Knicks crowd.
Key Player - Evan Fournier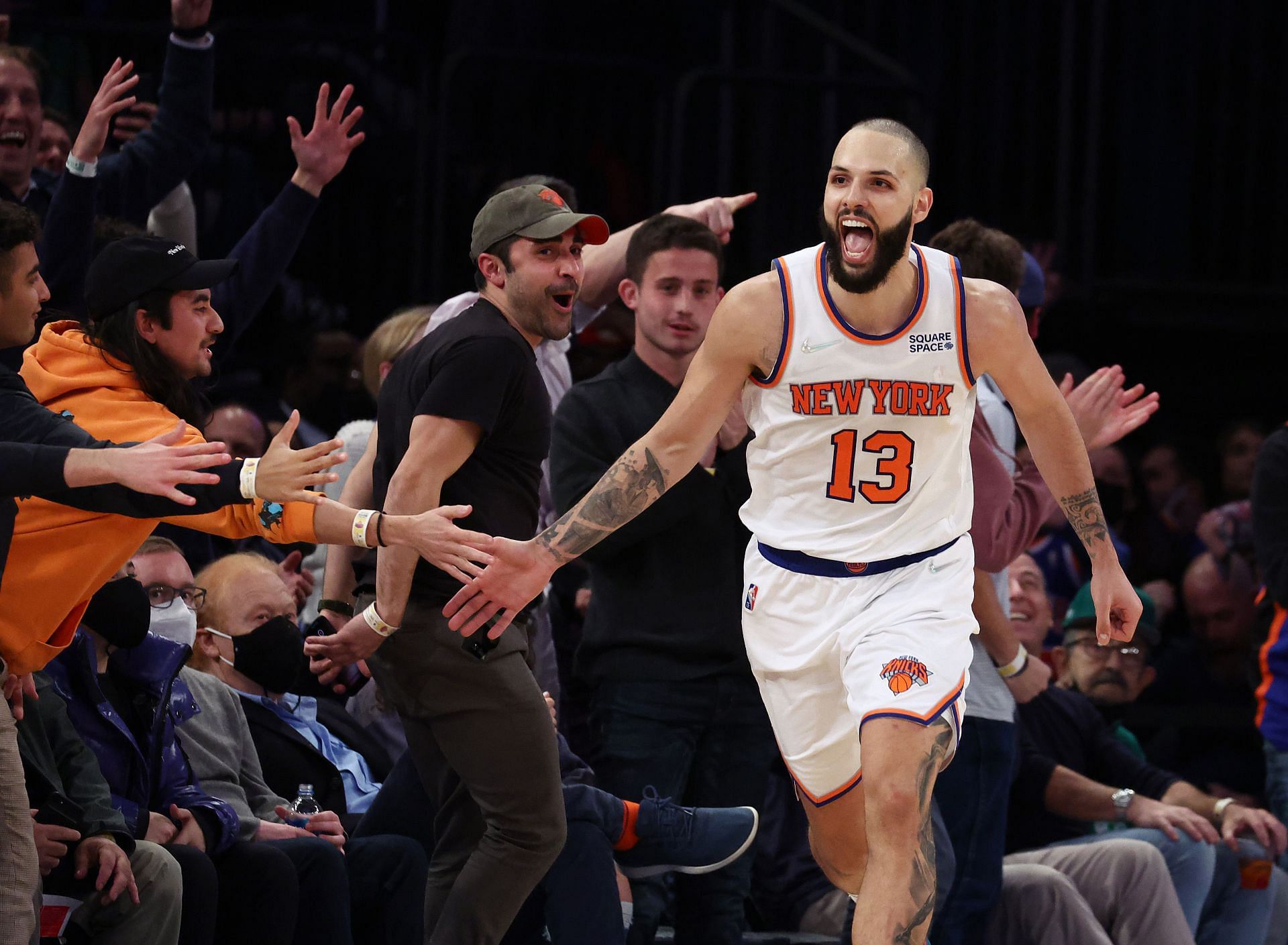 Unless someone else can transform into Michael Jordan every time they play the Boston Celtics, Evan Fournier has to be the key man for the New York Knicks.
He has played out of his mind in three games against the Cs this season. The French international has averaged 35 points, 6.3 rebounds and 2.3 assists in these three games.
Boston Celtics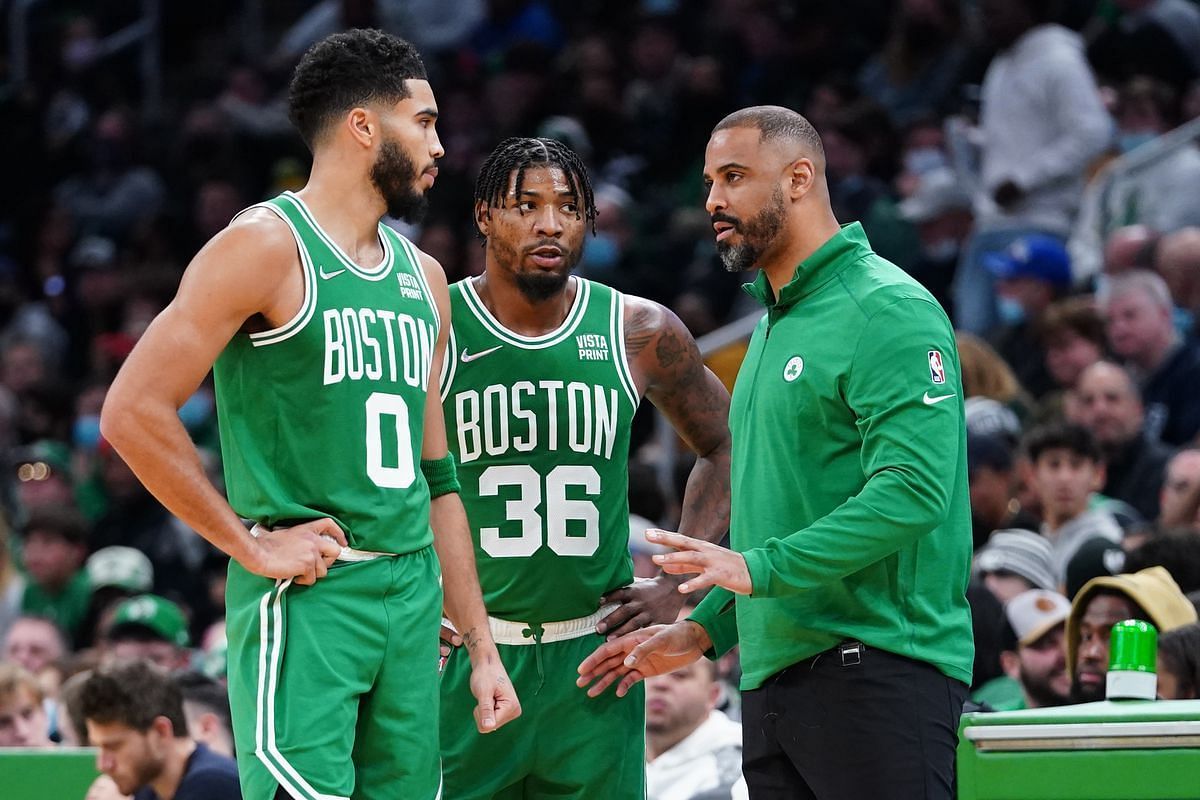 The Boston Celtics have lost four games with at least a 19-point lead this season. In the game against the Knicks, the Celtics played fluid and team basketball early in the game.
Once the shots did not fall in, the Knicks started to crumble apart. The seeming lack of backbone against adversity prompted head coach Ime Udoka to question his team's tenacity, grit and leadership when things got difficult.
By this time, alarm bells could be blasting through the entire Celtics organization. They were as healthy as any team in the league during the game.
They had Jaylen Brown, Jayson Tatum and Robert Williams on the night. Despite all the talent on the roster, they discombobulated.
Tatum and Williams had big games, and were consistent at both ends of the floor. It's interesting to see if they can lead a bounce-back game on their home floor.
Key Player - Jayson Tatum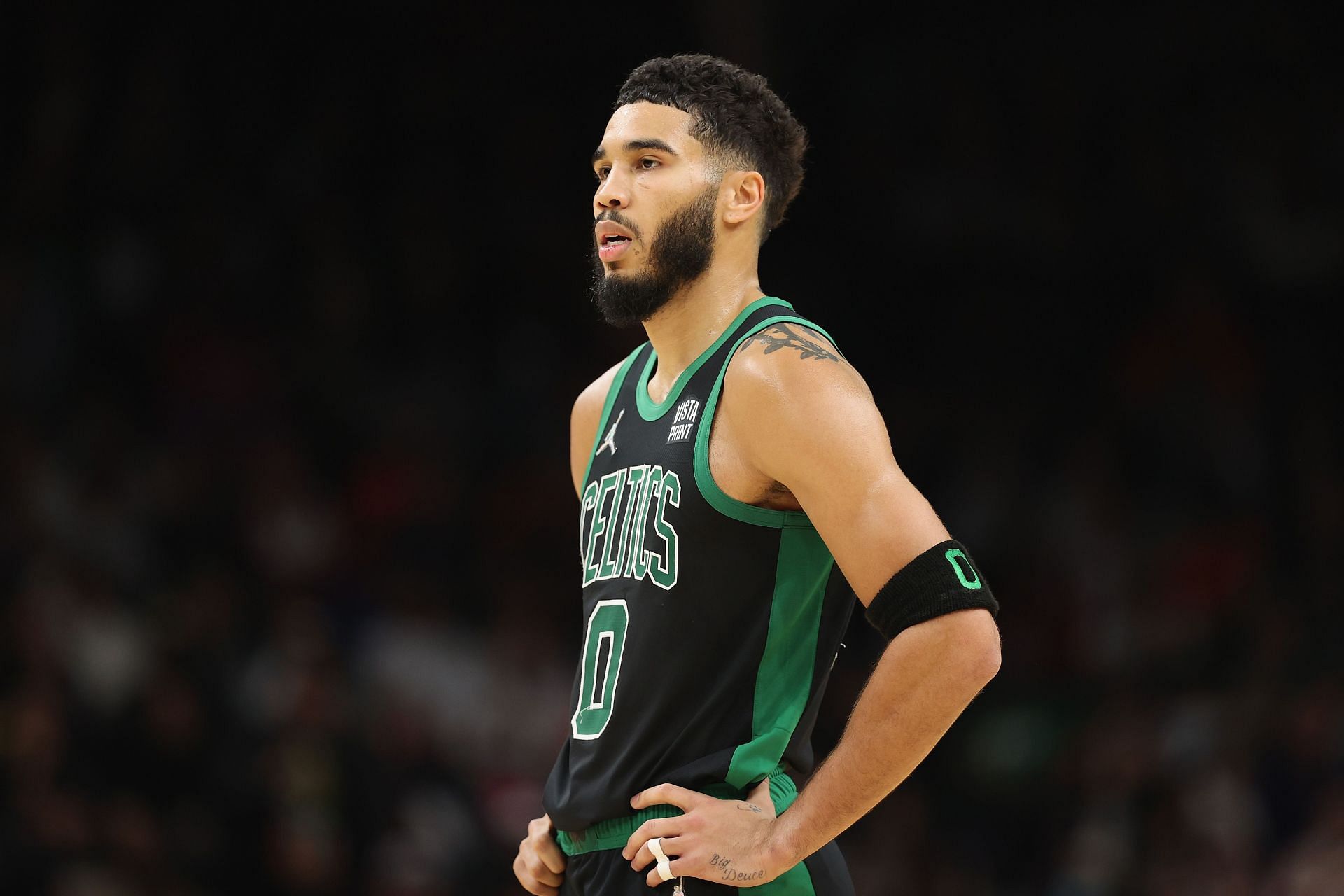 The Boston Celtics' best player - Jayson Tatum - had another superb performance. He filled up the stat sheet with 36 points, six rebounds and nine assists. Those assists were huge as the Knicks were determined to clamp down on him.
The 23-year old All-Star made all the right plays all night, and almost won the game for his team.
Fantasy Tips
Boston Celtics team has the upper hand over New York Knicks team. So try to pick more players from Boston Celtics
Small League Must Picks:
BOS:
Jayson Tatum [880 points], Marcus Smart [557 points]
NYK:
Julius Randle [660 points], Alec Burks [408 points]
Grand League Risky Picks:
BOS:
Joe Johnson [0 points], Grant Williams [250 points]
NYK:
Damyean Dotson [0 points], Denzel Valentine [31 points]
Boston Celtics Key Players:
Dennis Schroder
Jaylen Brown
Robert Williams
Marcus Smart
Jayson Tatum
New York Knicks Key Players:
Derrick Rose
Mitchell Robinson
Evan Fournier
Alec Burks
Julius Randle
Best Choice for Captain and Vice-Captain:
Derrick Rose
Alec Burks
Dennis Schroder
Robert Williams
Marcus Smart
Julius Randle
Jayson Tatum
Injury/unavailable
Boston Celtics NBA Team Injuries:
There are no injury updates as of now.
New York Knicks NBA Team Injuries:
There are no injury updates as of now.
Squads
Boston Celtics Squad:
Dennis Schroder, Marcus Smart, Josh Richardson, Jaylen Brown, Grant Williams, Jayson Tatum, Robert Williams, Al Horford, Juan Hernangomez, Payton Pritchard, Brodric Thomas, Romeo Langford, Bruno Fernando, Aaron Nesmith, Sam Hauser, Jabari Parker, Enes Kanter
New York Knicks Squad:
Derrick Rose, Alec Burks, Immanuel Quickley, Evan Fournier, RJ Barrett, Julius Randle, Mitchell Robinson, Nerlens Noel, Miles Mcbride, Denzel Valentine, Damyean Dotson, Taj Gibson, Luka Samanic, Kemba Walker, Ryan Arcidiacono, Matt Mooney, Danuel House, Wayne Selden, Quentin Grimes, Kevin Knox, Obi Toppin, Jericho Sims
This Page Contains
dream 11 predictions, dream11 winning prediction, dream11 teams, dream11 winning teams, dream11 fantasy prediction, dream11 Fantasy NBA prediction, dream11 prediction for BOS vs NYK, dream11 prediction BOS vs NYK, NBA 2021-22 series, BOS vs NYK dream11 prediction, BOS vs NYK fantasy prediction, BOS vs NYK live score, BOS vs NYK live updates, BOS vs NYK best dream11 team, BOS vs NYK winning teams, BOS vs NYK winning tips and tricks, BOS vs NYK fantasy tips, BOS vs NYK dream11 NBA prediction, best dream11 NBA prediction app, dream11 NBA prediction today match, NBA telegram channel