Match Previews: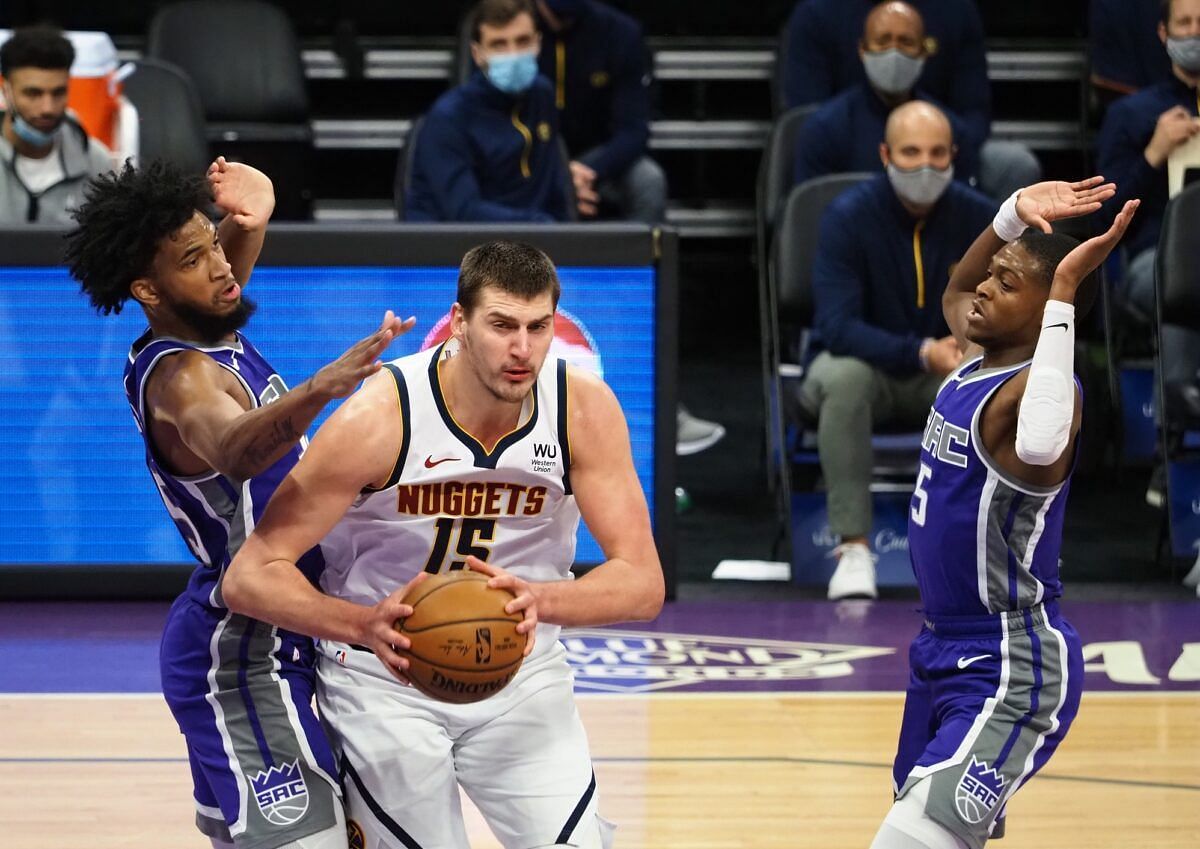 Denver Nuggets will take on Sacramento Kings in NBA 2021-22 on Saturday, 08 January 2022 at 07:30 AM IST
The Sacramento Kings were primed for a big win against an undermanned Hawks team without Trae Young and several starters. Instead, they struggled yet again, and despite winning the third quarter, lost back-to-back games.
DeAaron Fox and Tyrese Haliburton did their part, leading the way with a combined 54 points. The rest of the team, including sharpshooter Buddy Hield, almost couldn't buy a basket.
Outside of the Sacramento Kings' starting backcourt, the rest of the team made a dreadful 18-51 field goal attempts.
They have to do a better job of executing their game plan and playing with more hustle against a very resilient and veteran Denver Nuggets.
Fox is going to the free-throw line 8.7 times on average and hitting 88.5% of them. He becomes an even more dangerous player in half-court sets when he gets his defender backpedaling. The Sacramento Kings are simply more potent when Fox is this aggressive.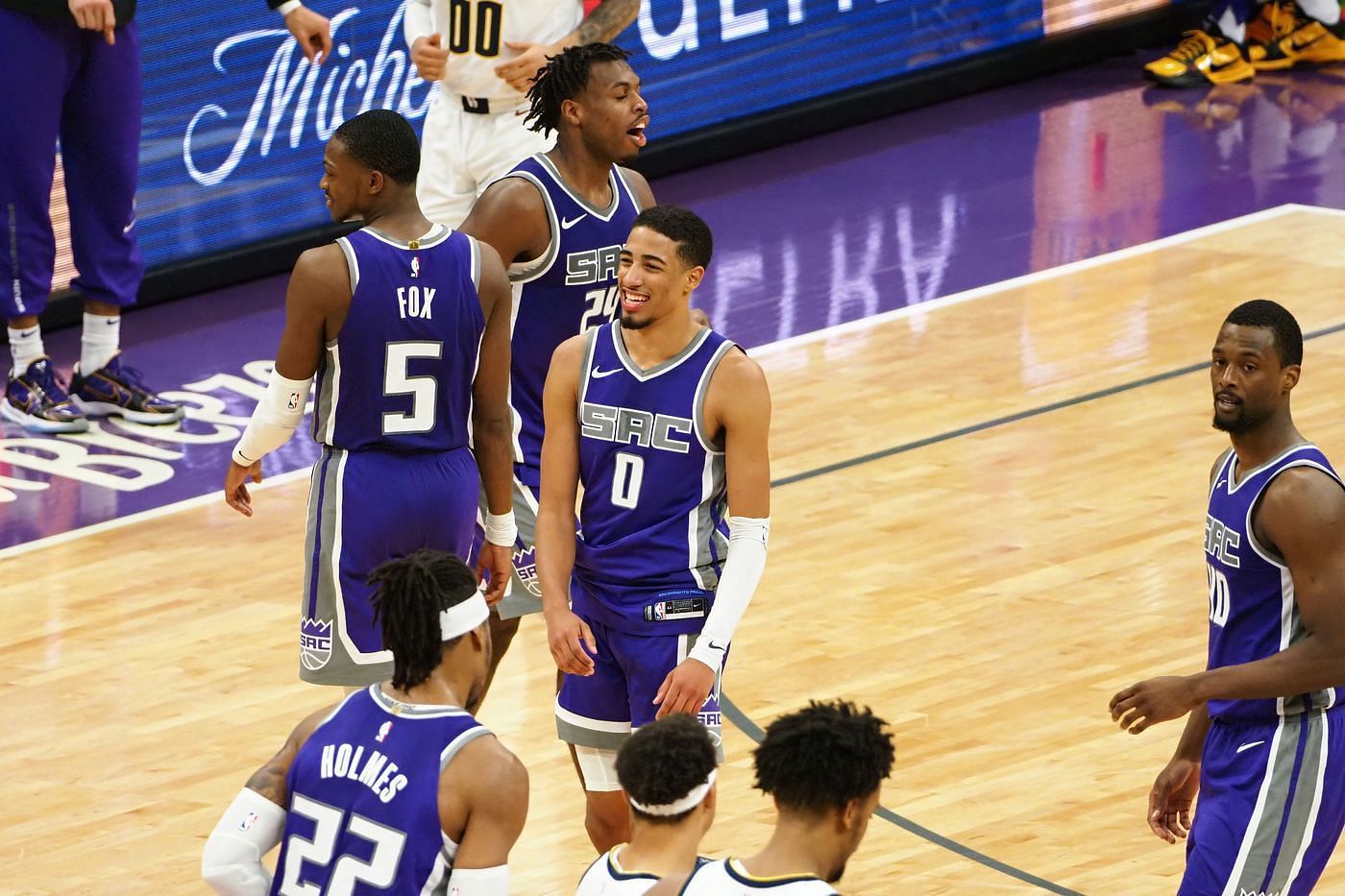 The Denver Nuggets usually play stellar defense at home rather than on the road, and they showed it against the Utah Jazz's offensive machine.
Despite being undermanned, they managed to stay with the Jazz throughout the game. Only Bojan Bogdanovic's big night allowed the Salt Lake City visitors to escape with a win.
Head coach Mike Malone continues to be sidelined under health and safety protocols. His absence could have been felt during the closing and critical moments against the Jazz.
Malone's leadership and guidance have been an underrated factor in the Denver Nuggets' season filled with adversity.
As long as the reigning MVP plays, Denver will always have a chance of winning games.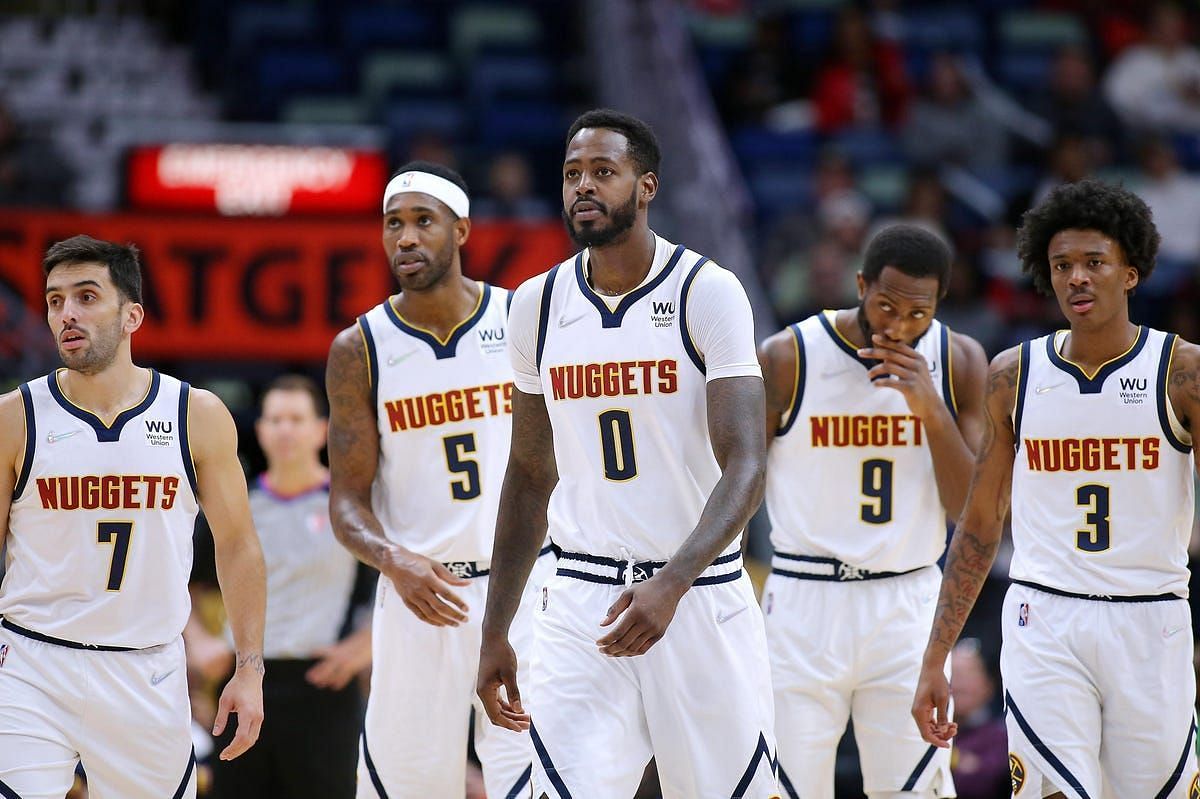 For someone who has been ridiculed for lack of defense, the Serbian superstar is the Nuggets' brightest and most important part on defense.
With Jokic around, their defensive rating is a respectable 108.2. Without the versatile big man, the defense drops to a horrifying 123.5, which is so far out of reach of the second-worst team.
Jokic makes Denver a tough out, particularly on their home floor. He will undoubtedly be the focal point of the Sacramento Kings defense.
Fantasy Tips
Denver Nuggets team has the upper hand over Sacramento Kings team. So try to pick more players from Denver Nuggets
Small League Must Picks:
DEN:
Nikola Jokic [1284 points], Will Barton [699 points]
SAC:
Tyrese Haliburton [417 points], DeAaron Fox [333 points]
Grand League Risky Picks:
DEN:
Rayjon Tucker [20 points], P.J. Dozier [181 points]
SAC:
Terence Davis [72 points], Maurice Harkless [75 points]
Denver Nuggets Key Players:
Jeff Green
Monte Morris
Aaron Gordon
Will Barton
Nikola Jokic
Sacramento Kings Key Players:
Richaun Holmes
Harrison Barnes
Buddy Hield
De'Aaron Fox
Tyrese Haliburton
Best Choice for Captain and Vice-Captain:
Richaun Holmes
Harrison Barnes
De'Aaron Fox
Monte Morris
Aaron Gordon
Will Barton
Nikola Jokic
Injury/unavailable
Denver Nuggets NBA Team Injuries:
There are no injury updates as of now.
Sacramento Kings NBA Team Injuries:
There are no injury updates as of now.
Squads
Denver Nuggets Squad:
Monte Morris, Will Barton, Bones Hyland, Aaron Gordon, P.J. Dozier, Jeff Green, Nikola Jokic, JaMychal Green, Davon Reed, Petr Cornelie, Facundo Campazzo, Markus Howard, Carlik Jones, Jamal Murray, Austin Rivers, Vlatko Cancar, Michael-Porter-Jr, Zeke Nnaji, Bol Bol
Sacramento Kings Squad:
DeAaron Fox, Tyrese Haliburton, Buddy Hield, Maurice Harkless, Terence Davis, Harrison Barnes, Richaun Holmes, Alex Len, Davion Mitchell, Jahmius Ramsey, Damian Jones, Tristan Thompson, Robert Woodard, Louis King, Neemias Queta, Marvin Bagley, Chimezie Metu
This Page Contains
dream 11 predictions, dream11 winning prediction, dream11 teams, dream11 winning teams, dream11 fantasy prediction, dream11 Fantasy NBA prediction, dream11 prediction for DEN vs SAC, dream11 prediction DEN vs SAC, NBA 2021-22 series, DEN vs SAC dream11 prediction, DEN vs SAC fantasy prediction, DEN vs SAC live score, DEN vs SAC live updates, DEN vs SAC best dream11 team, DEN vs SAC winning teams, DEN vs SAC winning tips and tricks, DEN vs SAC fantasy tips, DEN vs SAC dream11 NBA prediction, best dream11 NBA prediction app, dream11 NBA prediction today match, NBA telegram channel