Match Previews: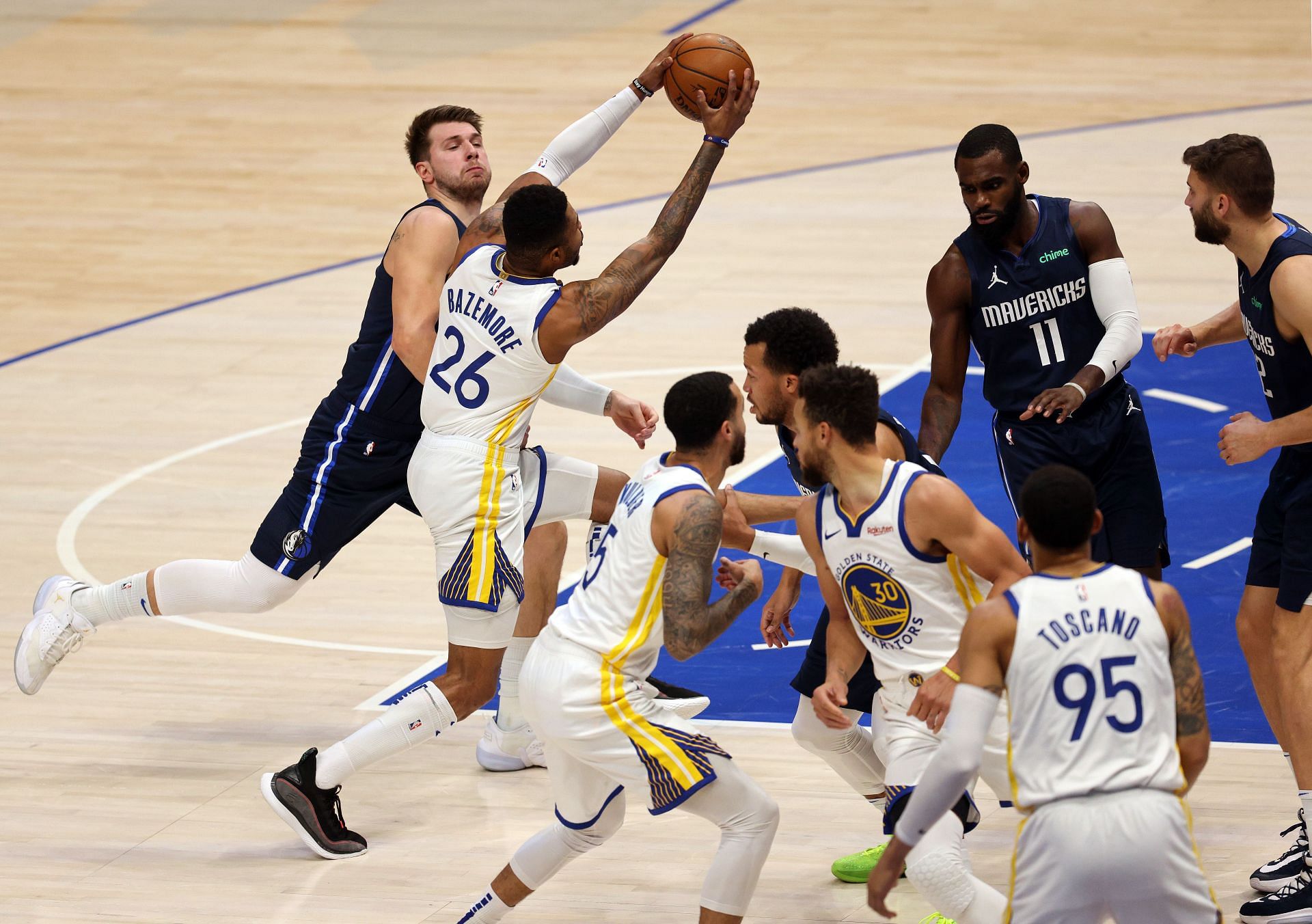 Dallas Wings is set to take on GSW in NBA 2021-22 on Thursday, 06 January 2022 at 06:00 AM IST
With Luka back, the Mavericks look a better-coordinated team and he can help strike fear in opponents, that is why I believe he brings the "Intimidation" factor.
Anyway, with Luka, I believe the Mavericks are better because other players know their roles well and can bank on him to make key shots to get the game going.
One area where the Mavericks can potentially improve is that Jalen Brunson needs to play more assertively and not relegate his role, remember, this highly-talented guard was scoring in the 17-26 points range and was dishing 7- 10 assists a game when Luka was done, Mavs need similar production from him whether Luka plays it or not.
Hardaway Jr. is a streak shooter, he can follow up a hot night with a cold night. Overall, once Porzingis returns and Doncic and Brunson are healthy, the Mavericks will be more than a handful.
Well, a brief section can't cover the overall prowess of the Golden State Warriors. This is one of those teams that can play a high-quality brand of basketball even when they lose a game as their ability to not lose the cool and keep rolling on makes them a destructive squad.
Golden State has Curry as the 25+ scorer, but Poole and Wiggins make this a complete scoring unit. I rate Green as highly as Curry and his ability to pass, defend, and hand over directions on both ends, make Warriors a complete unit.
With Kevon Looney and Otto Porter Jr., the Warriors squad doesn't compromise their defense. Once Klay returns, I don't know how this team will look, I know he is one of the best players when he is healthy, but hey, sometimes team cohesion can get disrupted.
No, I am not saying that Warriors will reel all of a sudden once he will be back, it can be another adjustment and once that happens, players like Poole and Payton II can see reduced minutes, which as someone who likes to see low-key players thrive makes me a little sad.
Golden State Warriors | Dallas Mavericks
Games: 36| 37
Wins: 29| 19
Defeats: 07| 18
Fantasy Tips
Small League Must Picks:
DAL:
Jalen Brunson [691 points], Kristaps Porzingis [595 points]
GSW:
Stephen Curry [1316 points], Draymond Green [970 points]
Grand League Risky Picks:
DAL:
Jaquori McLaughlin [2 points], Theo Pinson [77 points]
GSW:
Andre Iguodala [279 points], Nemanja Bjelica [457 points]
Dallas Wings Key Players:
Dwight Powell
Tim Hardaway
Luka Doncic
Dorian Finney-Smith
Kristaps Porzingis
GSW Key Players:
Kevon Looney
Jordan Poole
Andrew Wiggins
Draymond Green
Stephen Curry
Best Choice for Captain and Vice-Captain:
Tim Hardaway
Luka Doncic
Kristaps Porzingis
Andrew Wiggins
Draymond Green
Stephen Curry
Injury/unavailable
Dallas Wings NBA Team Injuries:
There are no injury updates as of now.
GSW NBA Team Injuries:
There are no injury updates as of now.
Squads
Dallas Wings Squad:
Luka Doncic, Jalen Brunson, Tim Hardaway, Dorian Finney-Smith, Theo Pinson, Kristaps Porzingis, Dwight Powell, Maximilian Kleber, Jaquori McLaughlin, Frank Ntilikina, Marquese Chriss, Isaiah Thomas, Josh Green, Sterling Brown, Reggie Bullock, Trey Burke, George King, Moses Brown, Willie Cauley-Stein, Boban Marjanovic
Golden State Warriors Squad:
Stephen Curry, Andre Iguodala, Jordan Poole, Andrew Wiggins, Otto Porter, Draymond Green, Kevon Looney(C), Nemanja Bjelica, Gary Payton, Chris Chiozza, Quinndary Weatherspoon, Damion Lee, Moses Moody, Klay Thompson, Jonathan Kuminga, Juan Toscano-Anderson, James Wiseman
This Page Contains
dream 11 predictions, dream11 winning prediction, dream11 teams, dream11 winning teams, dream11 fantasy prediction, dream11 Fantasy NBA prediction, dream11 prediction for DAL vs GSW, dream11 prediction DAL vs GSW, NBA 2021-22 series, DAL vs GSW dream11 prediction, DAL vs GSW fantasy prediction, DAL vs GSW live score, DAL vs GSW live updates, DAL vs GSW best dream11 team, DAL vs GSW winning teams, DAL vs GSW winning tips and tricks, DAL vs GSW fantasy tips, DAL vs GSW dream11 NBA prediction, best dream11 NBA prediction app, dream11 NBA prediction today match, NBA telegram channel