BHL vs CRKA Dream11 Team Prediction, Fantasy Kabaddi Tips
Bhaini School vs Chhaju Ram Kabaddi Academy Dream11 Match Prediction
K7 Kabaddi Stage Up
K7 Kabaddi: BHL v CRKA: Meetu to be backed with the armband
Last Updated on Jul 22, 2021 10:15 AM
Match Time: 2021-07-22 10:30
Match details:
Tournament: K7 Kabaddi
Venue: Future Fighters Kabaddi Academy, Palra
Date: Thursday, 22 nd July 2021
Time: 10:00 AM IST
Match Previews:
The K7 Kabaddi Stage Up commences on 22 nd July with Bhaini School taking on Chajju Ram Kabaddi Academy in Pool A.
BHL were in excellent form in the Qualifiers, winning all 3 of their games to top Group A and had a Score difference of 29, while CRKA finished 2 nd in Group C with 2 wins to go with a loss. This will be the first of 2 matches on the day for both sides.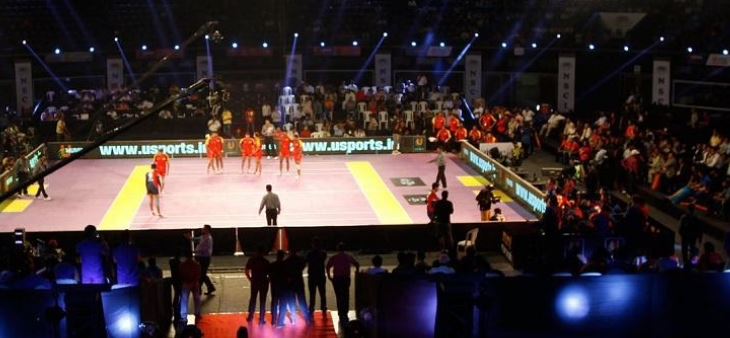 Fantasy breakdown:
Bhaini School:
Jaideep excelled in the Junior Nationals, racking up a tournament-leading tally of 20 tackle points at a success rate of 66.66%.
Meetu was another one who impressed at the Nationals, leading the tournament with 52 raid points in the form of 42 touches and 10 bonus points, at a success rate of 74.28%.
Mohit Goyat ranked 3 rd for Raid Points in the K7 Qualifiers with a success rate of 64.4%. He also racked up 10 tackle points and 22 raid points (21 touches and 1 bonus) in the Nationals, at success rates of 83.3% and 32.2% respectively.
Chajju Ram Kabaddi Academy
Surender Gadhwal led the team with 30 raid points at a success rate of 63.82% in the Qualifiers and is a good pick among the raiders here.
Sushil Om ranked 6 th in the Nationals with 25 raid points in the form of 20 touch points and 5 bonus points at a success rate of 54.3%.
He registered a super tackle as well. Manuj finished tied for 8 th in the Qualifiers for tackles with 12 at a success rate of 57.1% and is a solid option in this one.
Top picks:
Must-haves:
Jaideep
Meetu
Mohit Goyat
Sushil Om
Worth a shot:
Monu Ramanand
Sumit
Surender Gadhwal
Fantasy Tips
Captaincy options:
Meetu: Meetu is our pick for captaincy here thanks to his success in the Junior Nationals. His 52 successful raids were 11 clear of second place and 48 of those came in his last 3 games.
He also registered 9 successful raids at a success rate of 39.1% in his only appearance in the Senior Nationals.
Mohit Goyat: Goyat excelled on both ends in the Junior Nationals as stated earlier, with 22 successful raids and 10 successful tackles in his 3 outings, making him a viable captaincy option here.
Squads
Bhaini School Squad :
Jaideep, Monu Ramanand, Vikas-I, Sachin Suresh, Kismat Singh, Mohit Goyat, Meetu, Kuldeep Singh, Aman Dalal, Sonu, Sumit-I, Hardeep Sombir
CRKA Squad :
Manuj, Nithesh, Happy, Yogesh, Mohit Sharma, Darpan, Sushil Om, Surender Gadhwal, Ravinder, Sachin-II, Harsh, Aman-I
Dream11 SL Team
This Page Contains
dream 11 predictions, dream11 winning prediction, dream11 teams, dream11 winning teams, dream11 fantasy prediction, dream11 Fantasy Kabaddi prediction, dream11 prediction for BHL vs CRKA, dream11 prediction BHL vs CRKA, K7 Kabaddi Stage Up series, BHL vs CRKA dream11 prediction, BHL vs CRKA fantasy prediction, BHL vs CRKA live score, BHL vs CRKA live updates, BHL vs CRKA best dream11 team, BHL vs CRKA winning teams, BHL vs CRKA winning tips and tricks, BHL vs CRKA fantasy tips, BHL vs CRKA dream11 Kabaddi prediction, best dream11 Kabaddi prediction app, dream11 Kabaddi prediction today match, Kabaddi telegram channel