MAH-W vs KER-W Dream11 Team Prediction, Fantasy Cricket Tips
Maharashtra Women vs Kerala Women Dream11 Match Prediction
Womens Senior One Day Trophy
Women's Senior One Day Trophy 2021, Elite Group A: MAH-W vs KER-W Dream11 Prediction, Fantasy Cricket Tips, Playing XI, Pitch Report and Injury Update
Last Updated on Nov 08, 2021 08:20 PM
Match Time: 2021-11-06 09:00:00
Match Venue: Abhimanyu Cricket Academy, Dehradun
Pitch Report:
The quick bowlers might get some help towards the latter half of the match.
Weather Report:
The weather will be clean with slight cloud. But there is no chances of rain, We can expect a good match between the two sides.
Match Previews: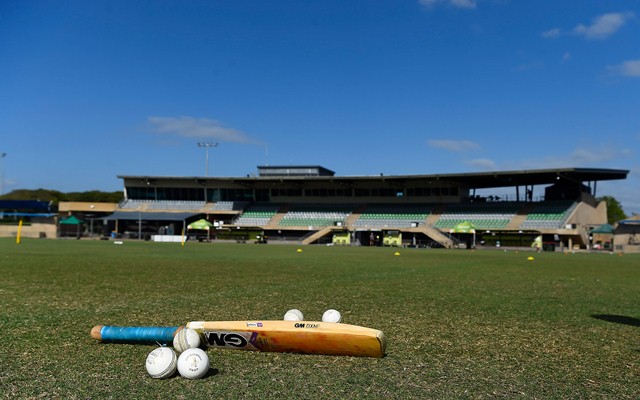 Maharashtra Women will be up against Kerala Women in the Elite A Group of Women's Senior One Day Trophy 2021 on Saturday.
Maharashtra Women Team Updates:
Shivali Shinde and Hrutuja Deshmukh will probably open the inning for the MAH-W team. Both are very talented players and played many attacking innings in previous matches.
Devika Vaidya will lead the MAH-W team as a Captain. She is also good Alrounder.
Shivali Shinde will do the wicket keeping for MAH-W team.
Utkarsha Amar Pawar and Priyanka Garkhede will lead the pace attack of the team.
Kerala Women Team Updates:
A Akshaya and H U Bhoomika will probably open the inning for the Kerala Women team. Both are well known inning openers.
Jincy George will lead the Kerala Women team as a Captain. She is also a good Batsman.
Dev Jayalekshmi will do the Wicket Keeping duty for her Kerala Women team.
Aleena Surendran and V S Mrudhula will take care of the pace attack for her team. Both are well known bowlers as they took many wickets in last few matches.
Last 5 Head to Head:
Maharashtra Women
: 2
Won
Kerala Women
: 3
Won
Top PIcks
Shivali Shinde has been brilliant with the bat in the previous match against Delhi. She scored 78 runs and helped her team to run over the victory line.
Anuja Patil is the other must-have player in your fantasy team. She scalped 3 wickets with the ball and even scored 17 runs during the chase.
The skipper of the side George Jincy has batted extremely well in her last outing against Tripura Women. She smacked a fabulous century and scored 114 runs which include 16 boundaries as well.
S Sajana has played some good cricket in the previous battle for Kerala. She scored a much needed 50 runs and picked up 3 wickets for her team.
Fantasy Tips
In wicket keeping, both the wicket keepers are good. You can choose anyone.
Fast bowlers may play major role on this pitch.
MAH-W Key Players:
Laxmidevi Yadav
Hrutuja Deshmukh
Priyanka Garkhede
Mukta Magre
Devika Vaidya
Anuja Patil
Kerala Women Key Players:
Jincy George
Jipsa Joseph
I V Drishya
A Akshaya
James Keerthi
Minnu Mani
Best Choice for Captain and Vice-Captaain:
Jincy George
A Akshaya
Minnu Mani
Injury/unavailable
MAH-W Cricket Team Injuries
There are no injury updates as of now.
Kerala Women Cricket Team Injuries
There are no injury updates as of now.
Squads
Maharashtra Women Squad :
Shivali Shinde(WK), Hrutuja Deshmukh, Sayali Anil Lonkar, Devika Vaidya(C), Maya Sonawane, Anuja Patil, Priyanka Garkhede, Aditi Gaikwad, Utkarsha Amar Pawar, Mukta Magre, Shraddha Pokharkar, Vaishnavi Shinde(WK), Chetaswini Rajput(WK), Isha Mangesh Pathare, Aarti Kedar, Ishwari Savkar, Madhuri Ashokrao Aghav, Tejal Hasabnis, Laxmidevi Yadav, Charmy Gawai(WK), Rutuja Gilbile, Sushma Patil, Pradnya Veerkar, Priyanka Subhash Ghodke, Shweta Sawant, T.D Nanaware, Ayesha Shaikh, M.L Gurve
Kerala Women Squad :
A Akshaya, H U Bhoomika, Jincy George(C), I V Drishya, Minnu Mani, S Sajana, Dev Jayalekshmi(WK), Jipsa Joseph, James Keerthi, V S Mrudhula, Aleena Surendran, Jisna Joseph, K K Aparna, K S Sayoojya, T Shani, P Sourabhya, Suren Sandra, Mathew Aneena, Alka Suresh, Mohan Ragi, P Akhila, Darsana Mohanan-I, Ganesh Divya, C M C Najla, Vaishna Shibu(WK), Sruthy Pradeepkumar, Babu Aswathi(WK)
This Page Contains
dream 11 predictions, dream11 winning prediction, dream11 teams, dream11 winning teams, dream11 fantasy prediction, dream11 Fantasy Cricket prediction, dream11 prediction for MAH-W vs KER-W, dream11 prediction MAH-W vs KER-W, Womens Senior One Day Trophy series, MAH-W vs KER-W dream11 prediction, MAH-W vs KER-W fantasy prediction, MAH-W vs KER-W live score, MAH-W vs KER-W live updates, MAH-W vs KER-W best dream11 team, MAH-W vs KER-W winning teams, MAH-W vs KER-W winning tips and tricks, MAH-W vs KER-W fantasy tips, MAH-W vs KER-W dream11 Cricket prediction, best dream11 Cricket prediction app, dream11 Cricket prediction today match, Cricket telegram channel