ENG vs GER Dream11 Team Prediction, Fantasy Hockey Tips
England vs Germany Dream11 Match Prediction
FIH Pro League Mens
FIH Pro League (Men): ENG v GER - Marco Miltkau can help reap fruitful rewards
Match Time: 2021-05-12 22:00:00
Match Details:
FIH Pro League (Men)
England vs Germany
Date: 12th May 2020 (10:00 pm)
Match Previews: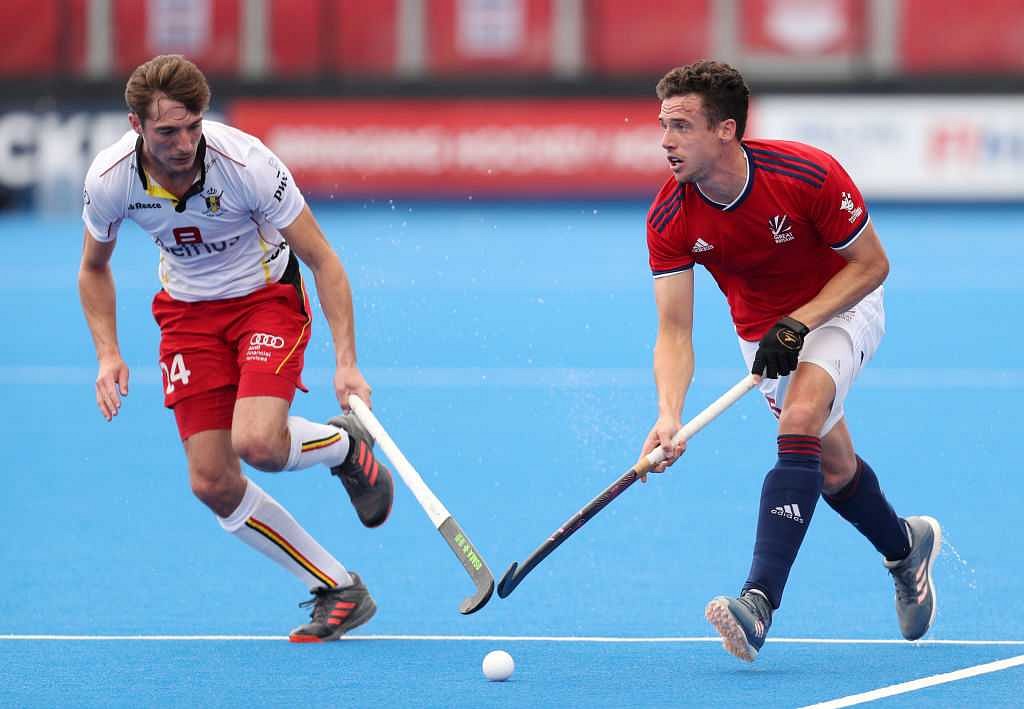 England will host the FIH Pro League game against Germany at Lee Valley Hockey & Tennis Centre, London, England. In the last FIH Pro League encounter, England faced a 2-1 defeat against Belgium at Brussels. England is currently placed at ninth position on the points table with only 1 win and 5 points. On the other side, Germany secured a comfortable 3-0 win against Argentina in the last encounter they played in FIH Pro League and are currently placed at the second position on the points table with 5 wins and 19 points.
After examining the recent form and statistics of these two sides, Germany are the clear favorites to secure a win in today's encounter but goal-scoring runs are expected from both sides in this game.
Top picks:
England
Alan Forsyth - 71 goals
Harry Martin – 13 International goals
Adam Dixon - 18 International goals
Germany
Marco Miltkau – 47 International goals
Niklas Wellen – 39 International goals
Tobias Hauke – 11 International goals
Current form (W-L):
England
: LLLLW
Germany
: WWWWL
Fantasy Tips
Captain and vice-captain options:
Marco Miltkau
Alan Forsyth
Adam Dixon
Niklas Wellen
Tobias Hauk
Squads
England Squad :
George Pinner, Adam Dixon, Luke Taylor, Brendan Creed, Liam Sanford, Phil Roper, James Gall, Zachary Wallace, Harry Martin, Liam Ansell, Rupert Shipperley, Tom Sorsby, Harry Gibson, Oliver Payne, Jacob Draper, Jack Waller, Ian Sloan, David Goodfield, David Condon, Rhys Smith, David Ames, Will Calnan, Christoper Griffiths, Sam Ward, Henry Weir, Alan Forsyth
Germany Squad :
Alexander Stadler, Lukas Windfeder, Tobias Hauke, Martin Haner, Constantin Staib, Niklas Wellen, Mats Grambusch, Johannes Grobe, Christopher Ruhr, Martin Zwicker, Marco Miltkau, Smith Paul, Paul-Philipp Kaufmann, Florian Fuchs, Mathias Muller, Linus Muller, Teo Hinrichs, Paul Doesch, Timm Herzbruch, Moritz Ludwig, Benedikt Schwarzhaupt, Benedikt Furk, Timur Oruz, Jan Schiffer, Raphael Hartkopf, Niklas Bosserhoff, Antheus Barry, Luca Wolff, Luis Gill, Moritz Rothlander, Christopher Kutter, Eric Kleinlein, Jonas Gomoll, Malte Hellwig, Ferdinand Weinke, Justus Weigand, Thies Prinz, Mark Appel, Hannes Muller, Aly Victor, Mario Schachner
Dream11 SL Team
This Page Contains
dream 11 prediction, dream11 winning prediction, dream11 teams, dream11 winning teams, dream11 fantasy prediction, dream11 fantasy Hockey prediction, dream11 prediction for ENG vs GER, dream11 prediction ENG vs GER, FIH Pro League Mens series, ENG vs GER dream11 prediction, ENG vs GER fantasy prediction, ENG vs GER live score, ENG vs GER live updates, ENG vs GER best dream11 team, ENG vs GER winning teams, ENG vs GER winning tips and tricks, ENG vs GER fantasy tips, ENG vs GER dream11 Hockey prediction,best dream11 Hockey prediction app, dream11 Hockey prediction today match, dream 11 prediction Hockey telegram channel