KER-W vs DEL-W Dream11 Team Prediction, Fantasy Cricket Tips
Kerala Women vs Delhi Women Dream11 Match Prediction
Womens Senior One Day Trophy
Women's Senior One Day Trophy 2021, Elite Group A: KER-W vs DEL-W Dream11 Prediction, Fantasy Cricket Tips, Playing 11, Pitch Report and Injury Update
Last Updated on Nov 02, 2021 03:44 PM
Match Time: 2021-11-01 09:00:00
Match Venue: Tanush Academy Ground, Dehradun
Pitch Report:
We witnessed a low-scoring encounter between Kerala Women and Assam Women in the previous match played here.
Weather Report:
The weather will be clean with slight cloud. But there is no chances of rain, We can expect a good match between the two sides.
Match Previews: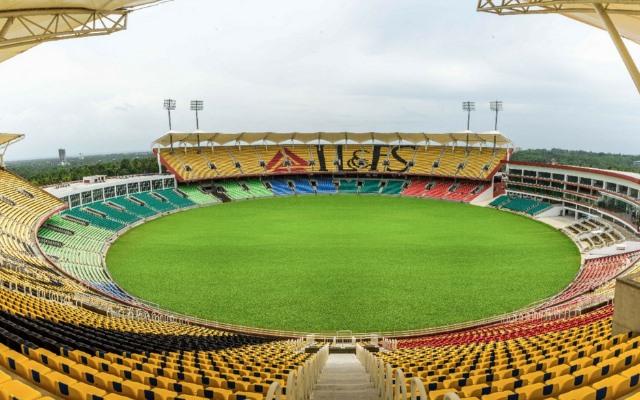 Kerala Women will take on Delhi Women in the Elite Group A match of the Women's Senior One Day Trophy 2021.
Kerala Women Team Updates:
A Akshaya and H U Bhoomika will probably open the inning for the Kerala Women team. Both are very talented players and played many attacking innings in previous matches.
Jincy George will lead the Kerala Women team as a Captain. She is also good Batsman.
will do the wicket keeping for Kerala Women team.
Dev Jayalekshmi and Jipsa Joseph will lead the pace attack of the team.
Delhi Women Team Updates:
Priya Punia and Shweta Sehrawat will probably open the inning for the Delhi Women team. Both are well known inning openers.
Babita Negi will lead the Delhi Women team as a Captain. She is also a good Bowler.
Laxmi Yadav will do the Wicket Keeping duty for her Delhi Women team.
Parunika Sisodia and Manju Atmaram-MA will take care of the pace attack for her team. Both are well known bowlers as they took many wickets in last few matches.
Last 5 Head to Head:
Kerala Women
: 2
Won
Delhi Women
: 3
Won
Top Picks
S Sajana did exceptionally well against Assam Women and picked up 4 important wickets by conceding just 18 runs in her full quota of 10 overs.
A Akshaya batted till the end in the run-chase and got her side comfortably home against Assam Women. She scored unbeaten 51 runs from 95 balls, which included 5 fours.
Ayushi Soni played a responsible innings in the last match against Jharkhand Women and scored vital 68 runs from 96 balls.
Parunika Sisodia turned the game in favour of Delhi Women against Jharkhand Women. She returned with the figures of 5/26 in her 8.3 overs.
Fantasy Tips
In wicket keeping, both the wicket keepers are good. You can choose anyone.
Fast bowlers may play major role on this pitch.
Squads
Kerala Women Squad :
A Akshaya, H U Bhoomika, Jincy George(C), I V Drishya, Minnu Mani, S Sajana, Dev Jayalekshmi, Jipsa Joseph, James Keerthi, V S Mrudhula, Aleena Surendran, Jisna Joseph, K K Aparna, K S Sayoojya, T Shani, P Sourabhya, Suren Sandra, Mathew Aneena, Alka Suresh, Mohan Ragi, P Akhila, Darsana Mohanan-I, Ganesh Divya, C M C Najla, Vaishna Shibu(WK), Sruthy Pradeepkumar, Babu Aswathi(WK)
Delhi Women Squad :
Shweta Sehrawat, Priya Punia, Pratika Rawal, Laxmi Yadav(WK), Arushi Goel, Simran Dil Bahadur, Soni Yadav, Manju Atmaram-MA, Lalita Sharma, Babita Negi(C), Parunika Sisodia, Tulika, Ayushi Soni, Preeti Sharma, Samridhi Khanna, Sweta Singh, Mallika Khatri, Vandana Chaturvedi, Kajal Singh, Riya Sharma, Korea Negi, Sonia Lohiya, Neha Rajawat, Nickyta Kumari, Pooja Singh-Kushwaha, Madhu Singh-Dhama, Riti Tomar, Shivani Jangid, Tanu Chauhan, Neha Chhillar, Bhabya Kamal-Singh(WK), Ishika Manjeet(WK), Pragya Madho-Rawat(WK)
Dream11 SL Team
This Page Contains
dream 11 predictions, dream11 winning prediction, dream11 teams, dream11 winning teams, dream11 fantasy prediction, dream11 Fantasy Cricket prediction, dream11 prediction for KER-W vs DEL-W, dream11 prediction KER-W vs DEL-W, Womens Senior One Day Trophy series, KER-W vs DEL-W dream11 prediction, KER-W vs DEL-W fantasy prediction, KER-W vs DEL-W live score, KER-W vs DEL-W live updates, KER-W vs DEL-W best dream11 team, KER-W vs DEL-W winning teams, KER-W vs DEL-W winning tips and tricks, KER-W vs DEL-W fantasy tips, KER-W vs DEL-W dream11 Cricket prediction, best dream11 Cricket prediction app, dream11 Cricket prediction today match, Cricket telegram channel