FOR vs BOT Dream11 Team Prediction, Fantasy Cricket Tips
Forenom Royals vs Botkyrka Dream11 Match Prediction
Fancode ECS T10 - Sweden
ECS Stockholm Sweden, Match 2: FOR vs BOT Dream11 Prediction, Fantasy Cricket Tips, Playing 11, Pitch Report, and Injury Update
Last Updated on Jul 20, 2021 10:40 AM
Match Time: 2021-07-19 14:30:00
Match Venue: Norsborg Cricket Ground, Stockholm
Pitch Report:
This will only be the second match of this tournament and the wicket can be a little slow as there will be a match in the morning.
Weather Report:
The weather will be clean with slight cloud. But there is no chances of rain, We can expect a good match between the two sides.
Match Previews: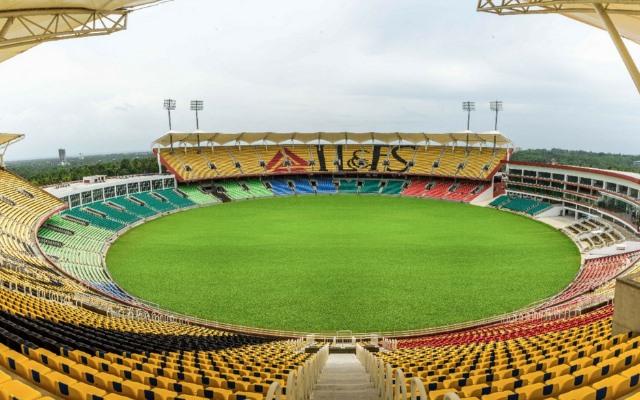 Forenom Royals will be taking on Botkyrka in the second match of the opening day of the European Cricket Series Stockholm Sweden 2021.
Forenom Royals Team Updates:
Srini Jettiboyina and Anirudh Ram will probably open the inning for the Forenom Royals team.
Sahil Prashar, Jayshil Kothari and Sashikanth Raavikanti will handle the middle order of the team
Sai Srujan Gorthi and Arpit Tiwari will look to finish the innings in the lower middle order
Anirudh Ram will do the wicket keeping for Forenom Royals team.
Ameya Bendre and Ankit Pandey will lead the pace attack of the team.
BOT Team Updates:
This will be the first game for Botkyrka as they are playing their maiden tournament.
Muhammad Ashfaq-I and Wasif Muhammad will probably open the inning for the BOT team.
Gurpal Randhawa, Rehman Abdul, Aamer Riaz are likely to be the main batter.
Gurpal Randhawa will lead the BOT team as a Captain. He is also good Alrounder.
Wasif Muhammad will do the wicket keeping for BOT team.
Osama Qureshi and Zeeshan Mahmood will lead the pace attack of the team.
Last 0 Head to Head:
Forenom Royals
: 0
Won
Botkyrka
: 0
Won
Top Picks
S Jettiboyina is a technically sound batter and can be used at several positions in the batting order. He has the technique to smash some big hits and will be a crucial batter in the T10 format match.
A Tiwari is an effective player who can take on the responsibility and perform well with the bat and the ball. He has picked up crucial wickets and has also scored runs with a good strike rate.
A Zulfiqar is one of the most important players on this side and can be a destructive batter. He has the skills to dominate the opposition and turn around the course of the match.
G Randhawa is a fantastic all-rounder and has the ability to make things happen with the bat and the ball. He can have an impact in both departments, which makes him a really good pick.
Fantasy Tips
In wicket keeping, both the wicket keepers are good. You can choose anyone.
All rounder may play major role on this pitch.
Squads
Forenom Royals Squad :
Srini Jettiboyina, Srinivas Manem(WK), Sahil Prashar, Anirudh Ram(WK), Prabhu Dorairaj, Srujan Gorthi, Arpit Tiwari, Ameya Bendre, Madhu Remella, Ankit Pandey, Rohit Juneja, Dhananjay Kulkarni, Kranthi Badagu, Phanikumar Chaganti, Aditya Shirke, Chitrapalsingh Ailsinghani, Srinivasa Raghupati, Jayshil Kothari, Sashikanth Raavikanti, Divya Gadde(WK), Akhilesh Balusu
Botkyrka Squad :
Wasif Muhammad, Muhammad Ashfaq-I, Gurpal Randhawa(C), Rehman Abdul-I, Ali Hassani(WK), Shani Khawaja, Muhammad Tarar, Nadeem Ali, Faisal Mushtaq, Zeeshan Mahmood, Osama Qureshi, Qasib Rashid, Asad Iqbal(WK), Ahmed Zulfiqar, Asif Khan-I, Aamer Riaz
Dream11 SL Team
This Page Contains
dream 11 predictions, dream11 winning prediction, dream11 teams, dream11 winning teams, dream11 fantasy prediction, dream11 Fantasy Cricket prediction, dream11 prediction for FOR vs BOT, dream11 prediction FOR vs BOT, Fancode ECS T10 - Sweden series, FOR vs BOT dream11 prediction, FOR vs BOT fantasy prediction, FOR vs BOT live score, FOR vs BOT live updates, FOR vs BOT best dream11 team, FOR vs BOT winning teams, FOR vs BOT winning tips and tricks, FOR vs BOT fantasy tips, FOR vs BOT dream11 Cricket prediction, best dream11 Cricket prediction app, dream11 Cricket prediction today match, Cricket telegram channel